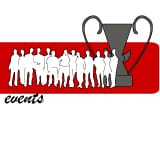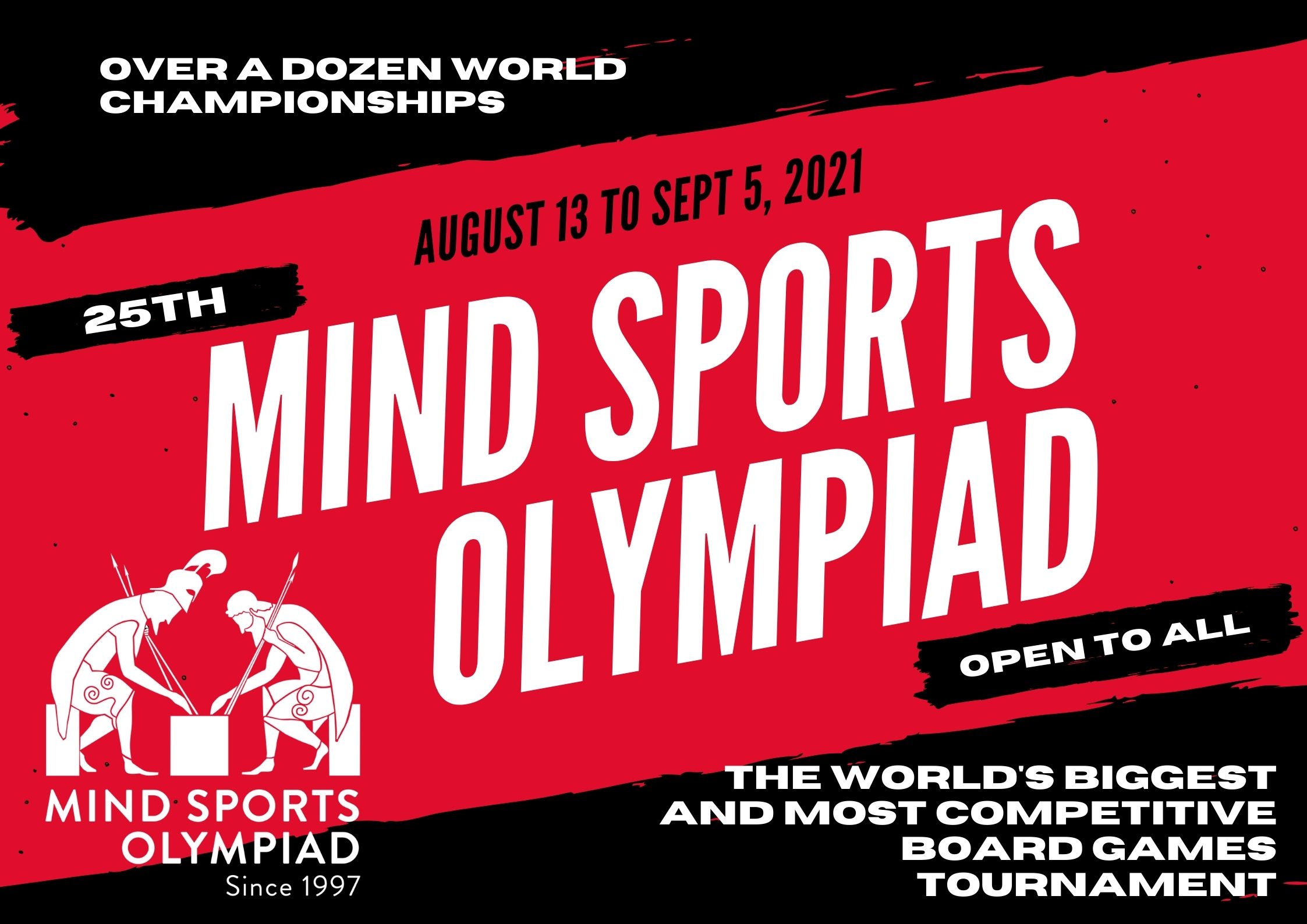 Here we are!
The tentative schedule of the 25th Mind Sports Olympiad is online: msoworld.com
It'll be my 22nd participation!!!
Soon there will be news about the Italian team, which this year seems particularly large and feisty
Here it is my personal schedule: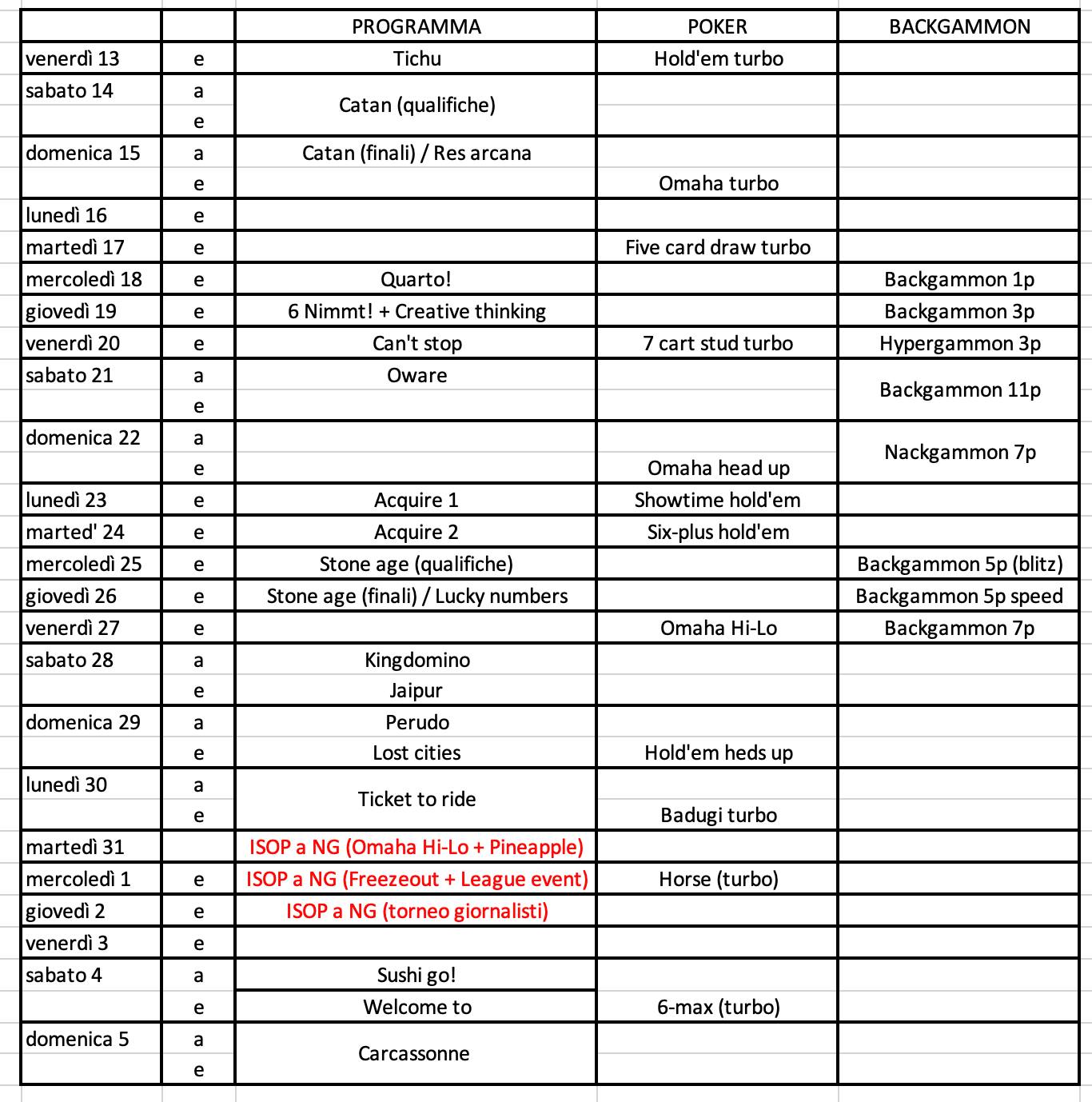 There's a lot to play, really a lot, and new games to master as well… but I won't be able to compete at the same time in 3 different tournaments!
Perhaps I was too greedy, but we'll see…
In the meantime I started playing online with some of my fellow players… and this is already very nice!
Dario De Toffoli
11pt Classic Backgammon
1 Paun Andrei Cristian


2 -peristroler-


3 Gianni Pretto


3 Julia Hayward

Amateur Poker WC
1 Martin Berestovski


2 Indrek Turu


3 De Toffoli

Atomic Chess (Swiss)
1 Arman Aryanejad


2 Mirko Trasciatti


3 Aron Saunders

Chess 960
1 Balázs Csonka


2 Andras Dankhazi


3 Mirko Trasciatti

Crazyhouse Chess (Swiss)
1 Balázs Csonka


2 Mirko Trasciatti


3 Ben Purton

Hive (Base Game)
1 Christian Galeas


2 Eugen Konkov


3 Francesco Salerno

Hold'em Turbo Poker
1 Francesco Fiordoliva


2 –lawless43–


3 –AKjozsef1981–

Horse Turbo Poker
1 Wesley Barton


2 Jonathan Raab


3 Francesco Ventola

King of the Hill Chess
1 Aleksei Kireev


2 Mirko Trasciatti


3 Rafayel Ordyan

Kingdomino
1 Vladimir Kovalev


2 Giacomo Frassoldati


3 Ricardo Araujo

Lost Cities
1 Wan Ju Tsai


2 De Toffoli


3 David Chen

Memory Skills
1 Andrea Muzii


2 Simon Reinhard


3 Jan Zoń

Omaha Turbo Poker
1 –PredwestniK–


2 Pietro Rossi


3 Piero Zama

Three-check Chess
1 Mirko Trasciatti


2 Andres Kuusk


3 Aron Saunders


3 Martyn Hamer


3 Etan Ilfeld

Veletas
1 Giacomo Frassoldati


2 Maurizio De Leo


3 Kanstantsin Nord

Senior Pentamind
1 Paco García de la Banda


2 Riccardo Gueci


3 Dario De Toffoli

| | |
| --- | --- |
| Accorsi Alessandro | |
| Arcudi Paolo | Arpaolo |
| Azzoni Elisa | Bonsy3 |
| Bandiera Marco | JuntaK |
| Barbaro Manfredi | Manfro5002 – Joker5000111 |
| Barbolan Stefano | |
| Barborosso Stefano | BarboRosso |
| Barsotti Paolo | |
| Benassi Giorgia | |
| Benini Alessandro | |
| Biancon Maria Teresa | terry69 |
| Bicego Alessio | |
| Bolfelli Cristina | |
| Bozzi Lorenzo | |
| Buccoliero Fabio | Bucco |
| Calamida Alessandro | |
| Calogero Daniele | |
| Cardellicchio Cosimo | |
| Carpignano Marino | |
| Carrara Cristian | |
| Cartoni Spinelli Pietro | |
| Cassano Roberto | Tamerlano |
| Caviola Leonardo | |
| Cifarelli Claudia | Xena84 |
| Ciuccatosti Paolo | |
| Conte Marco | Marconte |
| Costi Simona | |
| Cristofani | Michele |
| De Camillis Giuseppe | |
| De Leo Maurizio | Megamau |
| De Simone Marco | Vjger |
| De Santis Marco | ddt – biglia42 |
| De Toffoli Dario | ddt – biglia42 |
| Del Pra Marco | |
| Di Fabio Silvio | |
| Di Mattei Alessandro | |
| Di Violante Maria Grazia | |
| Dodea Cristina | CrissRoma |
| Domani Cristian | ICMcarra |
| Dominici Angelo | |
| Farini Filiberto R. | |
| Ferri Daniele | Vegeboss |
| Fiordoliva Francesco | StarmanFFITA – Fortissimo |
| Forcolin Stefano | |
| Frassoldati Giacomo | |
| Gastoni Eliseo | |
| Gastoni Marco | |
| Gianfelici Luca | |
| Gueci Riccardo | Scabripok |
| Lanzavecchia Pierdante | |
| Lisciotto Paolo | |
| Lonardi Pietro | |
| Magrì Elena | leidasola |
| Marchetto Stefano | Pandevmonium |
| Mariotti Marco | |
| Martinelli Alessandro | |
| Mauriello Francesca | Nakyra |
| Mazzilli Piero | |
| Mercuri Alessia | WhiteLF – Gematria25 |
| Messore Chiara | |
| Metta Carlo | |
| Micci Riccardo | |
| Modolo Piero | Pierello |
| Montelucci Giuliano | |
| Muzii Andrea | |
| Pace Alessandro | |
| Panades Ignazio | |
| Pitacco Adriana | |
| Pretto Gianni | OOXX |
| Reale Cesco | |
| Regnani Emanuele | |
| Riccetti Lamberto | |
| Rinaldi Marco | |
| Rosin Umberto | Leibniz |
| Rossi Pietro | pedrored2021 |
| Salerno Francesco | Frasco |
| Salomon Calogero | |
| Salzano Alessio | aethelfirth |
| Scognamiglio Paolo | |
| Serio Danilo | |
| Sisci Eleonora | Camomi89 |
| Soranzo Gabriele | gabriele_bseo |
| Sorrenti Paolo | paolo73 |
| Sperandio Roberto | |
| Tarabelli Alessio | tara259 |
| Teatini Stefano | Oberon1980 |
| Tomao Giulio | |
| Trasciatti Mirko | IlSicariodeiPoveri |
| Turati Michele | |
| Turitto Pierpaolo | |
| Valeri Federico | |
| Ventola Francesco | Coppiere – IlCoppiere |
| Ventura Emanuela | |
| Vironda Claudio | Il viscido |
| Vitali Gabriele | |
| Zama Nabendu Piero | Nabendino |
| Zucchi Mattia | Matt_VR |
Programma del giorno
Italiani in gara
Risultati significativi

venerdì 13 agosto 2021
12:00
Logic Puzzles
Ferri – Montelucci – Benassi – Forcolin – Lanzavecchia – De Camillis
20:30
Tichu
De Toffoli – Gueci – Buccoliero
Gueci 3° ex aequo (6° per tie-break)
20:30
Scacchi
(Crazyhouse-Swiss)
De Leo – Gueci – Trasciatti
Trasciatti ARGENTO
20:30
7 Wonders
Modolo – Sorrenti – De Simone – Teatini – Tarabelli – Bolfelli – Manfredi – Sisci
20:30
Poker (Hold'em Turbo)
De Toffoli – Zama – Arcudi – Ventola – Barbaro – Gueci – Mercuri – Rossi – Fiordoliva – Conte
 Fiordoliva ORO – Zama 34° su 377 – Ventola 58°
sabato 14 agosto 2021
09:00
Memory (day1)
Muzii – Regnani
16:30
Carnegie
Rosin
16:30
Catan (qualif.)
De Toffoli – De Simone
16:30
Terra Mystica (14-15)
Bicego
18:00
LOA (blitz)
De Leo – Salerno – Rossi – Gueci
Salerno 2° ex aequo (4° per tie-break)
21:00
Scacchi (960)
Gueci – Trasciatti
Trasciatti BRONZO
domenica 15 agosto 2021
09:00
Memory (day2)
Muzii
Muzii ORO
16:30
Mental Calculation (qualif.)
16:30
Catan (finali)
Eventuali qualificati
16:30
Res Arcana
Modolo
16:30
Dama russa
20:30
Innovation
20:30
Takenoko
Buccoliero – Teatini – Benini – Bolfelli – Rossi
20:30
Hive (base)
De Leo – Salerno
De Leo e Salerno 3° ex aequo (Salerno BRONZO)
20:30
Poker (Omaha Turbo)
De Toffoli – Zama – Arcudi  – Barbaro – Gueci – Rossi – Mercuri
Rossi ARGENTO – Zama BRONZO
20:30
Scacchi (Arena)
Gueci – Mazzilli
martedì 17 agosto 2021
20:30
Poker (Five Card Draw)
De Toffoli – Zama – Arcudi – Ventola – Barbaro – Gueci – Modolo – Mercuri – Rossi – Fiordoliva – Conte
De Toffoli 13° su 216
mercoledì 18 agosto 2021
20:30
Backgammon (1p)
De Toffoli – Zama – Arcudi – Ventola – Barbaro – De Leo – Gueci – Dodea – Zucchi – Mercuri – Rossi – Fiordoliva – Soranzo – Micci – Conte
Fiordoliva 5° ex aequo
20:30
Dominion (base)
Sorrenti – De Simone – Mauriello – Tarabelli – Salerno
20:30
Quarto!
De Toffoli – Barbaro – De Leo – Gueci – Ferri – Modolo – Salzano – Buccoliero – Mercuri – Bandiera – Salerno – Zama
Buccoliero 7° ex aequo
20:30
Scacchi (King of the Hill)
Gueci – Trasciatti – Serio
Trasciatti ARGENTO
giovedì 19 agosto 2021
13:00
Creative Thinking
De Toffoli – Barbaro – Gueci – Teatini – Rossi
Gueci 5°
19:45
7 Wonders Duel
Sorrenti – De Simone – Teatini – Sisci – Marchetto – Tarabelli
20:30
Backgammon (3p)
De Toffoli – Arcudi – Ventola – Gueci – Dodea – Zucchi – Mercuri – Rossi – Fiordoliva – Soranzo – Conte
20:30
6 Nimmt!
De Toffoli – Zama – Barbaro – Gueci – Ferri – Modolo – Ciuccatosti – Rossi – Soranzo – Bandiera – Tarabelli – Conte – Pitacco – Tomao – Turitto
20:30
Zertz
De Leo
venerdì 20 agosto 2021
20:30
Backgammon (Hypergammon)
De Toffoli – Arcudi – Barbaro – Gueci – Dodea – Zucchi – Mercuri – Fiordoliva – Soranzo – De Leo – Conte – Ventola – Pretto
20:30
Dominion Expansion
Salerno – De Simone
20:30
Lines of Action
De Leo – Gueci – Rossi – Salerno
Salerno 2° ex aequo (4°)
20:30
Can't Stop
De Toffoli – Barbaro – Gueci – Ferri – Modolo – Buccoliero – Teatini – Rosin – Cardellicchio – Soranzo – Fiordoliva – Pitacco – Lisciotto – Conte – Frassoldati – Rossi – Sisci
20:30
Poker (Seven Card Stud)
De Toffoli – Arcudi – Ventola – Barbaro – Gueci – Mercuri – Rossi – Fiordoliva – Zama
sabato 21 agosto 2021
15:15
Twilight Struggle
Buccoliero – De Santis – Farini
16:30
Catan Crazy Rules
16:30
Through the Ages
20:30
Backgammon (11p)
De Toffoli – Arcudi – Ventola – Barbaro – Gueci – Ferri – Dodea – Rossi  – Pretto – Cartoni Spinelli – Mercuri
Pretto BRONZO
16:30
Oware
De Leo – Modolo – Rossi
16:30
Quoridor
De Leo – Gueci – Salerno
20:30
Tumbleweed
De Leo – Panades
De Leo 3° ex aequo
21:00
Scacchi (Three-check)
Gueci – Trasciatti – Serio
Trasciatti ORO
domenica 22 agosto 2021
16:30
Backgammon (Nackgammon)
De Toffoli – Arcudi – Ventola – Barbaro – De Leo – Gueci – Dodea – Mercuri – Rossi -Zama – Zucchi
16:30
Beyond the Sun
Teatini
Teatini 4° ex aequo
16:30
Tzolk'in
16:30
Mental Calculation (semif.)
16:30
Entropy
Ventola – De Leo
16:30
Go (19×19)
Pace – Metta – Martinelli – Lonardi – Mariotti
17:00
Scacchi (Swiss)
Gueci – Magrì – Trasciatti – Cassano
20:30
Poker (Omaha Heads-up)
De Toffoli – Zama – Arcudi – Ventola – Barbaro – Gueci – Mercuri – Rossi – Fiordoliva – Modolo – Trasciatti
21:00
Scacchi (Horde)
Gueci – Cassano – Trasciatti
Gueci 7°
lunedì 23 agosto 2021
20:30
Acquire (qualif.)
De Toffoli – Gueci – Modolo
20:30
Poker (Showtime Hold'em)
De Toffoli – Zama – Arcudi – Ventola – Barbaro – Gueci – Mercuri – Rossi – Fiordoliva – Conte – Trasciatti
De Toffoli 4° su 244
martedì 24 agosto 2021
20:30
Acquire (finali)
Eventuali qualificati
20:30
Cryptic Crossword
Trasciatti
20:30
Scacchi (Colour Chess)
De Leo – Gueci – Trasciatti – Cassano
De Leo 4°
20:30
Poker (Six-plus)
De Toffoli – Zama – Arcudi – Ventola – Barbaro – Gueci – Mercuri – Rossi – Fiordoliva – Modolo – Conte – Trasciatti
De Toffoli 16° su 199
mercoledì 25 agosto 2021
20:30
Nidavellir
Rosin – Bolfelli – Azzoni
20:30
Stone Age (qualif.)
De Toffoli – Zama – Barbaro – Gueci – Caviola – De Simone – Buccoliero – Teatini – Gianfelici – Tarabelli – Messore – Mauriello
20:30
Sudoku
Rossi – Bandiera
20:30
Go (9×9)
Salerno – Martinelli – Panades
20:30
Scacchi (Racing Kings)
Gueci – Trasciatti – Serio – Cassano
20:30
Backgammon (5p Blitz)
Arcudi – Ventola – Ferri – Rossi – Zucchi – Pretto
giovedì 26 agosto 2021
20:30
Stone Age (finali)
Eventuali qualificati
Teatini 7° ex aequo
20:30
Backgammon (5p Speed)
De Toffoli – Arcudi – Ventola – Dodea – Zucchi – Mercuri – Rossi – Conte
20:30
Lucky Numbers
De Toffoli – Barbaro – Gueci – Ferri – Cardellicchio – Magrì – Conte – Tarabelli – Dominici – Ventura – Di Violante – Pitacco – Barbolan – De Simone – Bandiera – Rossi
20:30
Alhambra
Barbaro – Caviola – Cifarelli – Valeri
Cifarelli 2ª ex aequo (4ª)
20:30
Gomoku
De Leo – Gueci – Caviola
20:30
Dama internazionale
De Leo
20:30
Scacchi (Crazyhouse-Arena)
Gueci – Trasciatti – Cassano
venerdì 27 agosto 2021
20:30
Backgammon (7p)
De Toffoli – Arcudi – Ventola – Barbaro – Gueci – Dodea – Zucchi – Mercuri – Rossi – Conte – Bandiera
Ventola 5° ex aequo
20:30
Clans of Caledonia
Calamida
20:30
Splendor
Caviola – De Simone – Teatini – Ventura – Tarabelli
20:30
Speed Reading
Di Fabio – Calogero – Bandiera
20:30
Hex (14×14)
De Leo – Reale
20:30
Go (13×13)
20:30
Scacchi (Atomic-Arena)
De Leo – Gueci – Trasciatti – Cassano
Trasciatti 5° ex aequo
20:30
Poker (Omaha Hi-Lo)
De Toffoli – Arcudi – Ventola – Barbaro – Gueci – Mercuri – Rossi – Fiordoliva – Zama
De Toffoli 12° su 205
sabato 28 agosto 2021
15:00
Kingdomino
De Toffoli – Barbaro – Gueci – Ferri – Modolo – Caviola – Bandiera – Frassoldati – Carrara – Cristofani – Bolfelli
Frassoldati ARGENTO
16:30
Catan Cities and Knights
16:30
Gaia Project
Marchetto – Del Pra
16:30
Othello
Zama – De Leo – Gueci – Caviola – Mercuri – Rossi – Di Mattei – Sperandio – Scognamiglio – Barsotti – Rinaldi – Ventola – Salerno
16:30
Twixt
Cardellicchio
17:00
Scacchi (Bullet-Swiss)
Trasciatti – Serio
20:30
Jaipur
De Toffoli – Zama – Gueci – Modolo – Barbolan – Caviola – Carrara
20:30
Hive (Expansion)
Salerno
20:30
Dama (Breakthrough)
De Leo
20:30
Scacchi (Atomic-Swiss)
Gueci – Cassano – Trasciatti
Trasciatti ARGENTO
domenica 29 agosto 2021
16:30
Circle of Life
De Leo – Conte
De Leo 2° ex aequo (5°)
16:30
Perudo
De Toffoli – Zama – Ventola – Barbaro – Gueci – Ferri – Buccoliero – Mercuri – Rossi – Vitali – Turati – De Simone
16:30
Togyzkumalak
Modolo
20:30
Lost Cities
De Toffoli – Barbaro – Gueci – Modolo – Fiordoliva – Magrì – Tomao – Carrara
De Toffoli ARGENTO
20:30
Catan Bullet
20:30
Veletas
De Leo – Frassoldati
Frassoldati ORO – De Leo ARGENTO
20:30
Poker (Hold'em Heads-up)
De Toffoli

 

– Arcudi – Ventola – Barbaro – Gueci – Mercuri – Rossi – Fiordoliva – Zama
20:30
Shogi
Salomon
20:30
Scacchi (Anti-Chess)
Gueci – Cassano
lunedì 30 agosto 2021
16:30
Agricola
Ciuccatosti – Bozzi
16:30
Ticket to Ride
De Toffoli – Gueci – Teatini – Ventura – Mauriello
16:30
Mental Calculation (finali)
16:30
Scacchi Cinesi (Blitz)
De Leo
16:30
Tak
De Leo – Salerno
20:30
Countdown
20:30
Poker (Badugi)
De Toffoli – Zama – Ventola – Gueci – Mercuri – Rossi – Fiordoliva – Modolo – Arcuri
20:30
Dama (Frysk!)
Trasciatti
20:30
Scacchi (Bullet-Arena)
Trasciatti – Serio – Gueci – Cassano
mercoledì 1 settembre 2021
20:30
Targi
Caviola – Buccoliero – Ventura
20:30
Quizzle (Quiz+Riddle)
20:30
Poker (Turbo Horse)
De Toffoli – Zama – Ventola – Barbaro – Gueci – Mercuri – Rossi – Fiordoliva – Arcudi
Ventola BRONZO
20:30
Dama (Giveaway Russian)
De Leo – Trasciatti – Cassano
Trasciatti 4° ex aequo (5°)
20:30
Trench
giovedì 2 settembre 2021
20:30
Marco Polo (qualif.)
Sorrenti – Teatini – Marchetto – Bolfelli
20:30
Letter Tycoon
20:30
Santorini
De Leo – Gueci – Buccoliero
20:30
Scacchi Cinesi (Xiangqi)
venerdì 3 settembre 2021
20:30
Scrabble (Blitz)
Ventola
20:30
Lost Ruins of Arnak
20:30
Battlesheep
20:30
Dama (Frisia)
De Leo
sabato 4 settembre 2021
16:30
Scrabble
16:30
Puerto Rico
Bolfelli – Caviola
16:30
Hex (11×11)
De Leo
16:30
Sushi Go!
Buccoliero – Teatini – Magrì – De Simone – Sisci – Caviola
16:30
Dama (Brasiliana)
20:30
Pente
De Leo
20:30
Welcome To
Ciuccatosti – Caviola – Teatini – Cifarelli – Valeri – Sisci
20:30
Poker (Hold'em 6-max)
De Toffoli – Zama – Arcudi – Ventola – Gueci – Fiordoliva – Marchetto – Mercuri – Rossi
domenica 5 settembre 2021
16:30
Flaming Pyramids
Carrara – Ventola
16:30
Carcassonne
Caviola – Riccetti – Accorsi – Costi – Bolfelli – Carrara – Carpignano
16:30
The Castles of Burgundy
Mauriello – De Simone
16:30
Abalone
De Leo – Salerno – Rossi
16:30
Dama (Pool)
20:30
Marrakech
Carrara
CHRONICLES FROM THE BOARDS
Mind Sports Olympiad XXV
ONLINE – 13th August-5th September 2021
Chronicles from the boards – 7 (September 8th)
ONCE UPON A TIME THERE WAS A CAPTAIN
It's over. But the picture shows how it all began, way back in 1997: I was there, do you recognize me?
This year there was a wonderful fight at the top with 4 players doing wonderful things. In the end, the Polish Maciej Brzeski prevailed by a whisker (489.61 points), with a whole year of intense and very serious training behind him. Chapeau! Are you curious to know who is this champion? Here you are:
https://mindsportsolympiad.com/maciej-brzeski-wins-the-2021-pentamind-world-championship/.
Behind him the eclectic and brilliant Cypriot Jordi Alexander (487.04), again silver, like last year.
These two "new" guys (new, in the sense that they have never yet participated in a live edition) have succeeded in a task that I thought impossible: to push behind them our two AKs, Andres Kuusk (483.99) and Ankush Khandelwal (482.56), 8 Pentaminds in two, 4 each! And so Demis Hassabis' lone record of 5 Pentaminds still stands!
Believe me, they are all 4 great and very fair players, absolutely the top in the world.
If I think that in 2012 I left the two AKs behind me, I feel a thrill of pride… but time passes, my performances (and my commitment) drop while they are in full form and can continue to dominate for many more years.
Applause to them and also to many other old acquaintances of the MSOs, who have achieved remarkable high ranking positions.
As for me, I am sorry to disappoint you, but in the last week I really did not participate, partly due to the tiredness of such a long and diluted event, partly due to some organizational choices that did not completely convince me.
So I let myself be tempted by live poker and I stayed all week in Nova Gorica to participate in at least the second part of the ISOP (Italian Series of Poker) Italian Championships; a painful choice, because I love MSOs, for 25 years they have been the most important appointment of the year for me; but a choice that paid off, because I won a bracelet in Omaha Hi-Lo and was runner-up in the fun Bounty tournament.
Overall at the MSO I earned 3 medals, silver in Lost cities, bronze in the World Amateur Poker Championship (the combined of all poker tournaments) and bronze in Pentamind Senior, behind Paco de la Banda in a state of grace and Riccardo Gueci who deservedly overtook me and who participated in an impressive number of tournaments, even 3 or 4 at the same time.
Unfortunately there have been some cheating episodes, too easy to cheat online. It happened in chess, but also in other disciplines… maybe also in poker. But how can it be fun to win this way?
I soothe myself by reading Jordi's beautiful and wise words: "But this would be a hollow victory, even if nobody ever finds out you cheated. The only thing of value is knowing deep inside that you truly have managed to be deserving, and this is where sportsmanship comes in- Having good sportsmanship is not just about being socially agreeable, it is indeed a stoic virtue- A clean conscience and a healthy mindset in life."
I promoted the event as much as I could, I acted as coordinator of the large group of Italians who participated (they called me "captain") and I collected a lot of info on this site; now it's time for someone to take my place, next year I'll just be part of the crew… so the motto of the day is ONCE UPON A TIME THERE WAS A CAPTAIN.
What about Italy? Well, this year there was a real team and we ended up with 5 golds, 7 silvers and 7 bronzes, seventh in the medal table.
Speaking about Pentamind, the best was Gueci himself (406), followed by Maurizio De Leo (403). Here you will find a lot of details:
https://www.studiogiochi.com/en/mind-sports-olympiad/mso-2021/#italians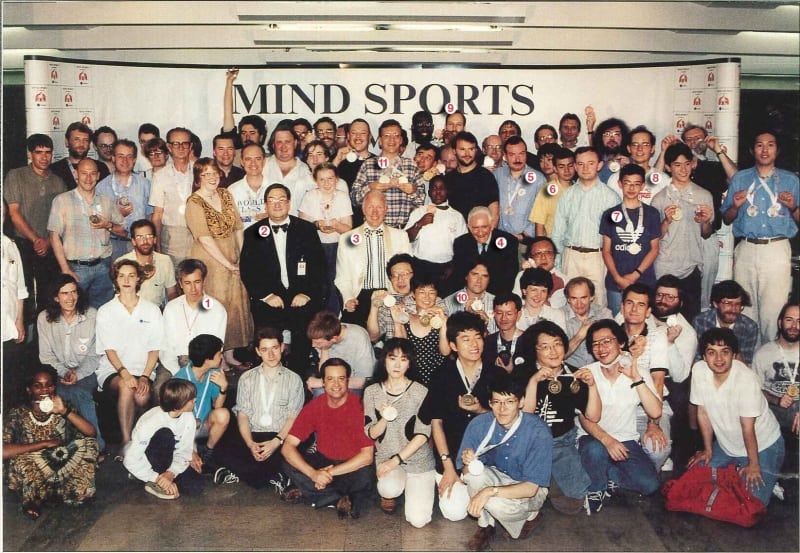 Chronicles from the boards – 6 (August 30th)
WINNING IS MORE FUN
Oh oh, and it took a medal to cheer you up, especially as it has the new design created for the 25th edition of these MSOs! So the motto of the day is WINNING IS MORE FUN.
Silver in Lost Cities and also with some recriminations. I finish in the lead the first phase of the tournament, group with the Swiss system, with 7 wins out of 7 games, the only one with full points. In the playoffs I won the semi-final and then lose in the final with an opponent I had already beaten in the regular season. Oh well! But shouldn't the playoffs, if any, be at least best of 3 games? Otherwise what sense do they make?
I am performing well also in poker, where I am ready for the final sprint for the general combined, the World Amateur Championship; I'm 3rd at the moment, but for discarding scores availabe, theoretically I could improve more than others.
Satisfying and fun Kingdomino, I am good with a 4/7 victories in a very tough tournament, full of super-specialists.
However, bad in Stone Age (ok, 10 games are not enough to master the game), in Jaipur (I think I have largely underestimated this specialty) and in Perudo (but is it I who did not understand the game well or was I haunted by an adverse B factor?).
Also bewitched the beloved Backgammon where I had an average negative luck differential equal to 3 (I mean, average on all games, which is objectively statistically unlikely)… oh well, you have to get over it.
Meanwhile, Italy has taken another gold in the Otello with Alessandro Di Matteo and other medals, but the official results have not yet been published, so more details in the next report.
On top of the Pentamind ranking, Maciej Brzesky has done incredible things, but Ankush Khandelwal, Andres Kuusk and Jordi Alexander do not give up and they are doing incredible things too: amazement and emotion! They are the same players as last year, currently they are the strongest in the world. We will detail this in the final report.
In the Pentamind Senior I am fighting for the silver with Riccardo Gueci, I believe that gold is now in the hands of my friend Paco de la Banda… difficult to reach him!
Today Ticket to Ride and Badugi (a particular variation of poker) and tomorrow, time to get my mischief on! I give up everything and go to Nova Gorica to participate (live, finally) at least in the last part of the Italian ISOP Poker Championships (beautiful!); from there I hope to be able to do some MSO online tournaments too, but I don't know "Que Sera Sera"!
Take care, guys!
https://www.studiogiochi.com/en/mind-sports-olympiad/mso-2021/#italians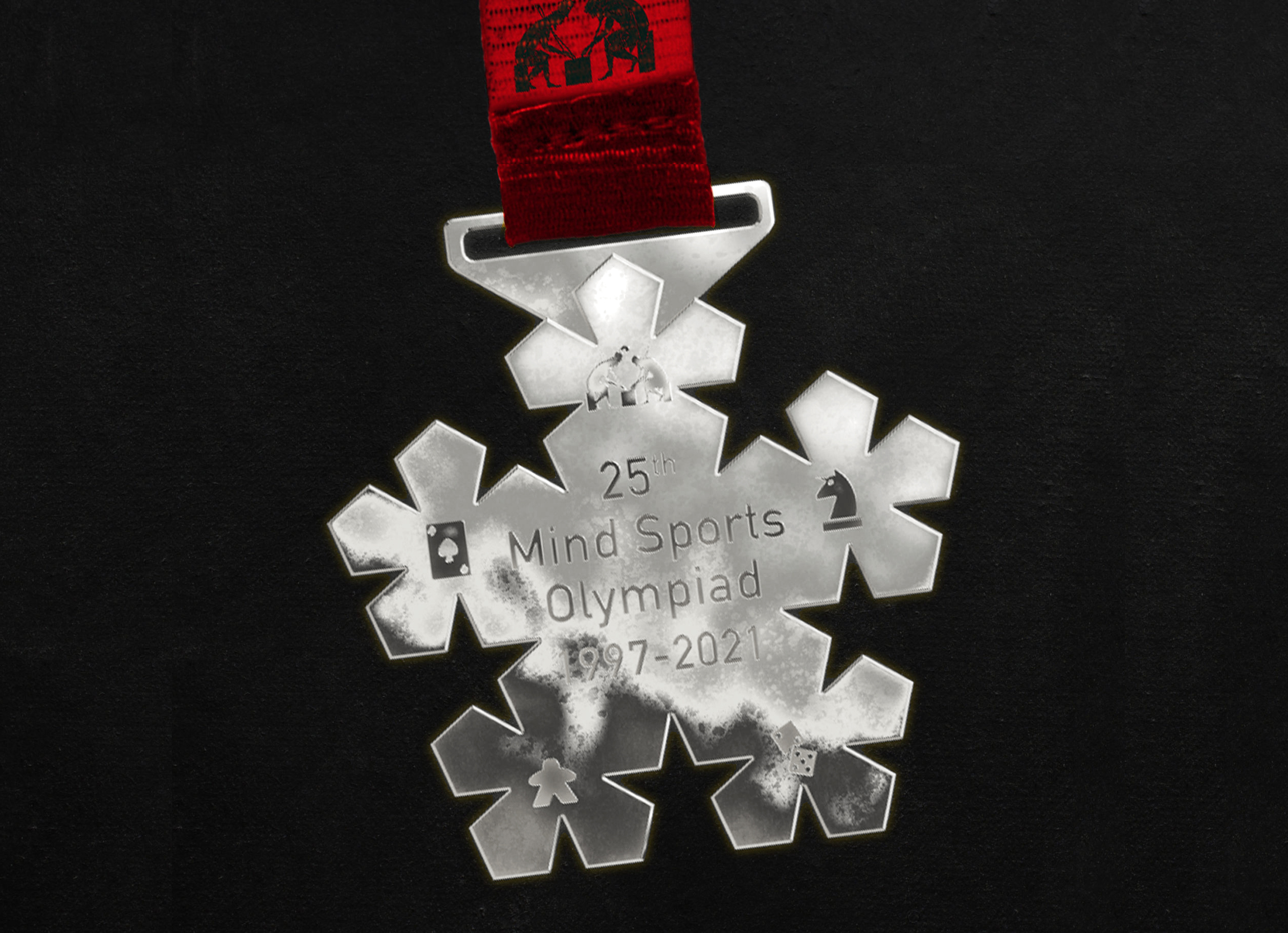 Chronicles from the boards – 5 (August  25th)
BE GREATER THAN AVERAGE
Guys, I'm running out of T-shirts, so today I borrow the MSO 2019 one, made by Bondora, the Estonian company of the great champion Andres Kuusk and the motto is BE GREATER THAN AVERAGE.
It seems to me particularly suitable for poker tournaments, precisely because in poker the "average" is a value to always keep in mind; in fact wearing it I happened to win a couple of tournaments… it will be a coincidence, but I will wear it again ?. In the photo the formula is a bit hidden by the chips, but you can certainly reconstruct it all.
Coming to the chronicle of my competitions, I gave up on the beloved Oware (who gave me the bronze last year) to focus on a result in backgammon 11 points. But this year backgammon seems haunted, in fact I lost in the second round and I lost the next day at Nackgammon as well. And I can't complain about how I played, doing the (weighted) average of my PR (performance rating) I ended up with 7, which isn't bad considering the tournaments are pretty fast. My opponents played quite worse on average (with PR between 10 and 11), but they had a Luck average differential in their favor of about 3, which over a large number of games is quite unlikely. Few other chances of improving backgammon.
Monday 23rd I had my glory moment (that faded by a whisker); I played at the same time Acquire (I couldn't miss it!) and Poker in the Showtime variant (like hold'em, but whoever folds leaves the cards face up on the table). Well I won the first two games of Acquire and made it to the final table of poker with 244 players.
In the third game I was doing decently, let's say that at that moment it was worth the second position, but I made a sensational misclick, buying the useless Worldwide (brown) instead of the critical Continental (light blue)… maybe the tiredness, but this has irremediably compromised a tournament that was going great. In the meantime I finished 4th in poker… the so-called "wooden medal"; oh well good for the combined poker, since I also have some other high ranking results, albeit without a medal.
However overall my MSO are so far really disappointing and do not honor the motto of the t-shirt, indeed, we are well below the average!!!
Tonight Stone Age, I try it for the first time, but there are many great specialists. We'll see.
Among the other Italians Gianni Pretto BRONZE in Backgammon 11p, and again Mirko Trasciatti, GOLD in "Three-check" chess. Riccardo Gueci 5th in Creative thinking is also excellent (I tried, but with less brilliant results, maybe I was too serious and not very demented!); on the site, however, you will find both the questions and my and Gueci's developments.
https://www.studiogiochi.com/en/mind-sports-olympiad/mso-2021/#italians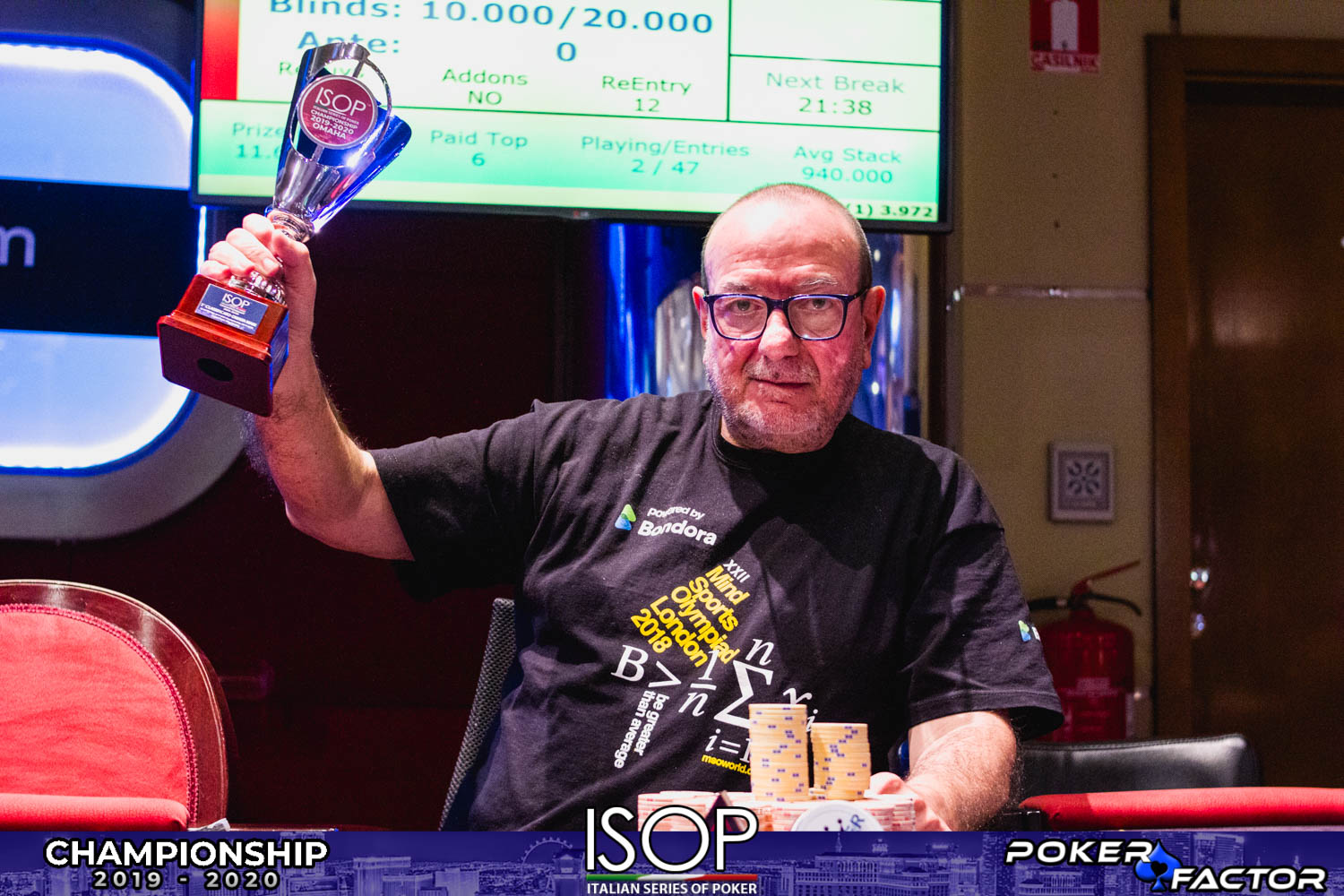 Chronicles from the boards – 4 (August 21st)
THINK OUTSIDE THE BOX

Let's say that I started collaborating, but to move up the rankings here you have to come up with something special, so the motto of the day is: THINK OUTSIDE THE BOX.
Tuesday 17th there was only poker (Five card draw: the one with the 5 cards in hand, but of course with the full deck and the two blinds); finally they made it a little more playable and let's say that 13th place out of 216 players is not bad; the hand that prevented me from flying even higher was a suit hit against a full house and hit 2 cards… and luckily he had fewer chips than me!
Official Hold'em gold to Francesco Fiordoliva, who also did well in the Five card and he will battle for sure in many specialties.
Meanwhile, they have arranged the "All Time Medal Table" and let's say that I am quite proud of my position: https://mso.juliahayward.com/Report/IndividualMedals?page=1
Wednesday 18th chess satisfactions with Gaetano Grasso's gold in the "King of the hill" variant, accompanied by another bronze by Mirko Trasciatti. Our chess players are good!!!
In Quarto! Kuusk's domination with silver for Brzesky – they really took the game to another technical level. I played it to have fun and basically without training and I'm fine with the 5/10 with which I finished, even throwing a game because I was playing at the same time at Backgammon 1p (passed a round and then lost against someone who played really badly, with PR around 20, ouch ouch) and the tenth and final game because by then I was no longer able to distinguish the pieces.
Btw, Quarto arrived in Italy thanks to Unicopli (the irreplaceable Gianfranco Fioretta!) and we share some responsability about its diffusion; here the page of the 1st Italian Championship, dated 1994, which they organize in Urbino as part of the Italian Games Festival: https://www.studiogiochi.com/en/championships/quarto/#1994
Thursday another tournament of an old acquaintance, the Six (6 nimmt), played however with the number of cards proportionate to the players and with the "professional" variant that allows you to insert the cards also on the left: not everything can be controlled, but certainly more than the base game; I finished 30th out of 130… decent.
Some regrets instead in backgammon, there was the 3-point tournament and I played with a PR of 1.26 (which for me is exceptional, classified as World Champion), but it was not enough, since I lost against a PR of 11,45 (Advanced); no problem, I know very well how backgammon gives and takes… that's why I think it looks a bit like life: no matter what your dice are, you always have to try to make the best move in every situation.
In the evening, the questions of Creative thinking, very stimulating, also arrived; you can find them in a tab of the site and we will see how it goes; meanwhile, think about what your answers would have been:
https://www.studiogiochi.com/en/mind-sports-olympiad/mso-2021/#creative_thinking
Friday 18th, after the delivery of the Creative thinking answers, I was so foolish as to try my hand at 3 tournaments at the same time: Hypergammon, Seven card stud and Can't stop, but… "grasp all, lose all". I knew it, but I still wanted to take the whim off.
No, no, I won't do it again! Perhaps!
If you want details on the top of the rankings, on the medals and on the complete results of the individual tournaments, go to this page and click on the one you are interested in: https://mso.juliahayward.com/
If, on the other hand, you want to know more about the top battles that see the same protagonists of last year, you can go and read the news in the fb pages of Andrees Kuusk (the Estonian google understands what he writes perfectly!) or Jordi Alexander.
Maciej Brzesky is on top at the moment, he already has 474 Pentamind points with 5 scores above 90… and he has not yet played chess, which is his game. Chapeau.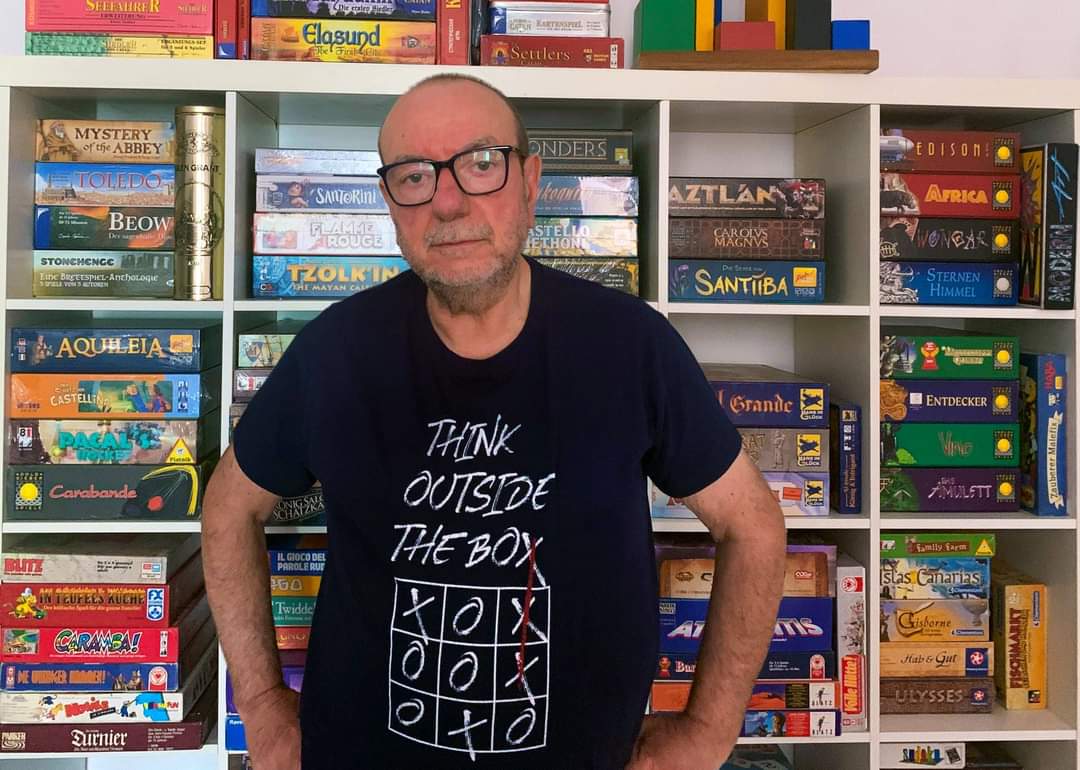 Chronicles from the boards – 3 (August 16th)
AVOID NEGATIVITY
Let's pretend that the Mind Sports Olympiad has yet to start… the results that will come could never be worst than those of the first three days… but the mindset must stay positive, so the motto of the day is: AVOID NEGATIVITY!
Tichu: it was just to give it a try, to add a new game to the list of my competitions; I also enjoyed myself, I learned and that's okay.
Catan: Here it was really frustrating; I had to withdraw from the tournament due to an unintentional infraction I committed. At my table a player suddenly disconnected and was replaced by a bot, but I didn't notice it because the avatar with the player's name remained… only a microscopic little icon appeared that I didn't notice; the rules forbid (rightly) to trade with bots, but not knowing that it was a bot, I accepted his advantageous offer. Penalty and consequent withdrawal. But what the hell, if a player is gone, change his avatar at least, come on!
Poker: Tournaments of 3-400 people that finish in 2 hours, unnecessarily "turbo"… there is no time to play. I did 91st out of 377, decent placement… which is useless.
But in the meantime some satisfaction comes from the other Italians.
In Omaha Pietro Rossi silver and Nabendu Zama bronze.
Mirko Trasciatti silver and bronze in the two chess variants.
Great performance by Francesco Salerno, 2nd ex aequo in the LOA blitz (but 4th for technical tiebreak)
The most unleashed of all is Riccardo Gueci who has already made a lot of tournaments, even 3 at the same time, grinding several good placements but without medals (Tichu 3rd ex aequo).
We finish with Andrea Muzii's well-deserved gold in the memory competition, there is no one in the world able to beat him… that's why I insisted with the organization to add that discipline!
Here his competition: https://www.twitch.tv/videos/1118869231
Here you can see what Muzii is capable of multi-tasking, absolutely beyond the human:
https://www.facebook.com/andrea.muzii/videos/232504388763295/
Here Italians competing:
https://www.studiogiochi.com/en/mind-sports-olympiad/mso-2021/#italians
Here the official pages of the MSO… always late with updates:
https://mso.juliahayward.com/Report/EventResultsIndex
https://mso.juliahayward.com/Report/PentamindStandings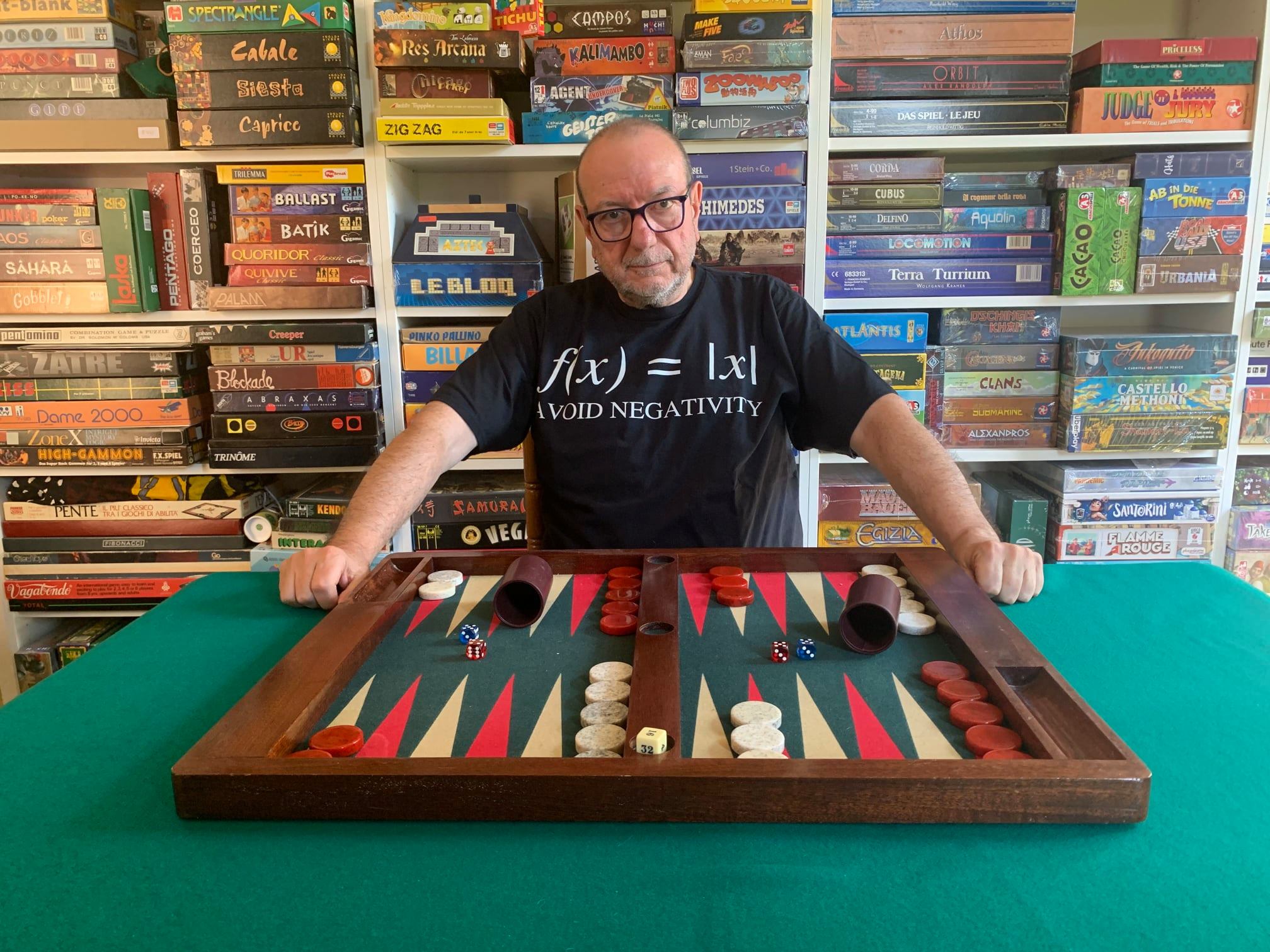 Chronicles from the boards – 2 (August 13th)
KNOW NOTHING
You know what used to happen right before an exam? That feeling of not remembering anything and not being prepared at all?
Well, today is the same, in a few hours we will start and the feeling is of not being ready for any competition: so the motto of the day is KNOW NOTHING.
Maybe I want to take part to too many tournaments, especially games that I had never played, because one of the things I like is competing on new games, thus increasing the list of games in which I have taken part in official competitions (we are already over 100!). The downside is that by wasting the limited time available for training, the preparation for the single discipline is less impactful. Oh well, the important thing is to have fun and for us MSOs are like a pig wallowing in the mud!
The first serious doubt that grips me is already for tonight. Do you just hold'em or play Tichu at the same time? There is the risk of ruining both performances… uhmmm, but there is also the desire to overdo it, to enjoy it as much as I can in this huge games orgy. At last I decided, while writing this Chronicle, I'll do only Hold'em, together with many other Italians. Others will play 7 Wonder, a beautiful game, which I realized is much more deep than I thought.
Tomorrow Catan and we will be many. Moreover, the World Champion Andrea Muzii will play the Memory competition (we expect the Gold!). Then again LOA (De Leo, Salerno) and chess variants. Sunday Catan finals (for the qualified) and the Res Arcana, where I think Modolo is in a good position (btw, Modolo helps me translating these chronicles). And then more and more and more…
Now let's talk for a minute about the Pentamind, the most important combined ranking, the one that graduates the World Champion. Gone are the times when I was competing for the podium, now I fight for the senior title… but it's still nice, it makes you feel alive! Here the full explanation:
https://mindsportsolympiad.com/pentamind-world-championship/
Basically you have to take into account the 5 best results in 5 different disciplines. The formula has changed over time (becoming more complicated) to take into account the number of participants in the various competitions and this year it has also doubled to manage the score in tournaments with over 100 participants (especially poker ones, which can even exceed the 1.000s). Whoever would like to, can study it at will!
In short, the Pentamind is a points ranking, an exciting competition that lasts until the last game.
Which brings me back to the Olympic footnote and to the thoughts about the medal count. They say that the medal count by nation is not recognized as an official ranking… but all the media in the world publish it and recognize it. And what counts is only the gold, with the silver acting as a tie-breaker for gold and the bronze acting as a tie-breaker for silver. But why should a gold be worth more than 10 silvers and a silver more than 10 bronzes? If there must be a medal count, a normal points ranking should be better, x for gold, y for silver, z for bronze, even for 4th place, and so on up to the simple qualification… which in many cases is already a great success? A bit like Formula 1.
And why shouldn't there be mind sports too? Is 4-a-side Bob more popular than Chess, Backgammon and Poker? Perhaps there are more pole vaulters than players of Catan or 7 Wonders? We'll talk again about this.
Here Italians competing:
https://www.studiogiochi.com/en/mind-sports-olympiad/mso-2021/#italians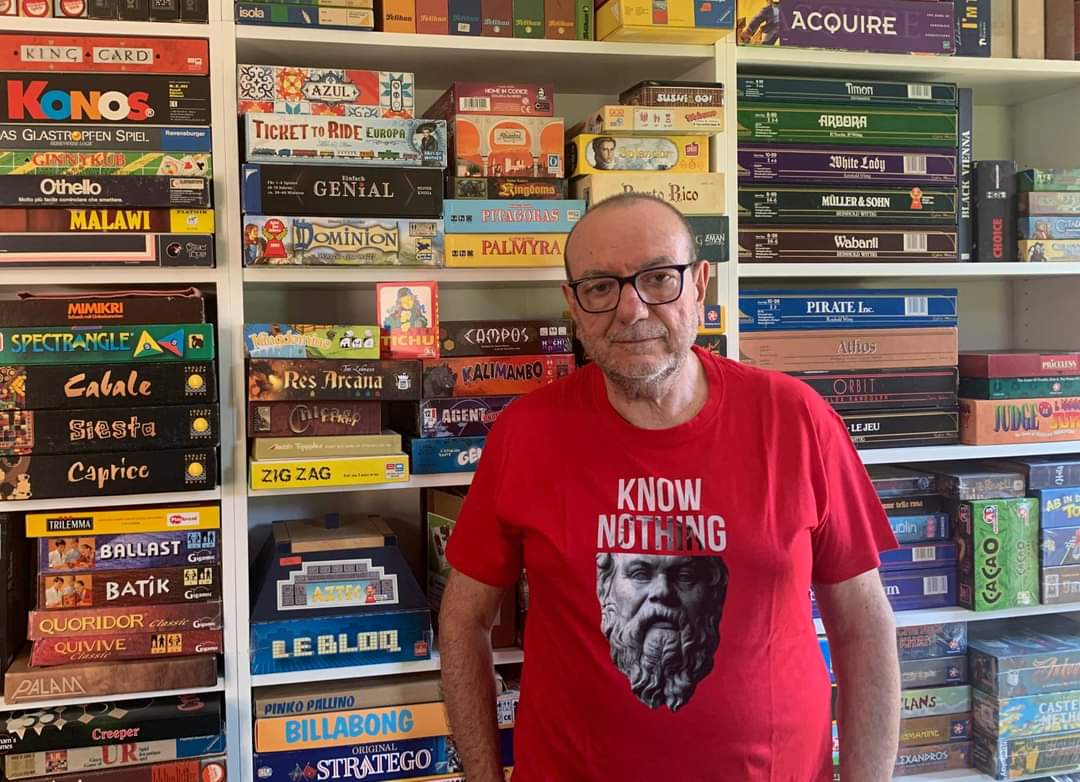 Chronicles from the boards – 1 (August 11th)
DON'T PANIC
Here we are! In two days, Friday 13th August, the XXV Mind Sports Olympiad will start, which will see my 22nd participation and will end on 5th September.
And the first and most important TIP is always: DON'T PANIC!
Needless to say, everything will take place online: oh well, you have to adapt, hoping to return to London live in 2022!
However, over 100 table games and mental disciplines competitions are scheduled, there is nothing like it in the world. At this link the complete list of events: https://mindsportsolympiad.com/mso-2021/
By clicking on each tournament you can register and obtain all the details.
There are several Italians who will "get on track"; besides me, Piero Nabendu Zama, Riccardo Gueci, Daniele Ferri, Paolo Arcudi, Manfredi Barbaro, Paolo Ciuccatosti, Maurizio De Leo, Andrea Muzii, Piero Modolo, Francesco Salerno, Alessio Salzano and Francesco Ventola have already signed up but many others are in the process to do it.
We will try to keep you informed as much as possible about who will attend the events and about the results.
Many of us have signed up for many more tournaments than it is humanly possible to do, reserving the right to gradually choose which ones to actually participate in depending on the progress of the competitions. Flexibility is one of the keys to have good results.
Here the table of the Italian mind-athletes competing, which will be continuously updated: https://www.studiogiochi.com/en/mind-sports-olympiad/mso-2021/#italians
Nearly impossible to target the Pentamind podium (the overall combined ranking), with Ankush Kahndelwal, Jordi Alexander, Andres Kuusk, Macjei Brzesky who are already warming up the engines: with no surprises and new names, they will still be fighting for the overall title.
We "oldies" (me, Zama and Gueci) will give it our all for the senior title, which last year was blown to us by our friend Paco de la Banda (a very good and all-rounded player)… but every year a year passes by!
We will have talk later about the individual specialties, the Pentamind meta-game and the other combined rankings, but let me make a few considerations on the medals count, right after these days in which we feel blessed by the Italian undertakings at the Tokyo Olympics.
Media gave huge prominence to the record of 40 Italian medals, beating the 36 of Rome… but where did they see this record? Without taking away anything from the astonishing athletes who won, the media cleverly tamed the numbers to please the herd of readers:
1) The gold medals come first in the medals count (whether we like it or not), and in Rome 1960 the gold medals were 13; and Rome had not been the only instance in which we exceeded the loot of 10 gold medals.
2) In Rome, Italy finished in 3rd position (behind only the USSR and the USA), in Tokyo 10th.
3) In Rome the competitions were 146, in Tokyo more than twice the amount, 339; it means one medal every 4 competitions in Rome, one every 8.5 competitions in Tokyo… less than half!
And I could go on and on… without considering the many things I could say about the very concept of medals count and national countries and many other things that hardly interest anyone.
Ecco le formule per calcolarvi da soli i punti Pentamind guadagnati nei vari tornei, baste copiarle in un foglio Excel. Le ha preparate Francesco Ventola.
Nella casella A1 mettete il numero di giocatori e nella A2 la vostra posizione; poi in una casella qualsiasi copiate la formula.
In caso di ex aequo (indipendentemente dalle medaglie) dovete indicare la posizione media (es.: 3°/5° posto, siete 4°; 3°/6°, siete 4,5°).
Se c'è il coefficiente di diluizione, dovete anche moltiplicare per 0,95.
Fino a 100 giocatori:
=100*((A1+5)/(A1+6))*((A1-A2)/(A1-1))
o
=100*((A1+5)/(A1+6))*((A1-A2)/(A1-1))*0,95
Oltre 100 giocatori, posizione da 1° a 10°:
=100*(105/(99*106))*(100-A2)
o
=100*(105/(99*106))*(100-A2)*0,95
Oltre 100 giocatori, posizione da 11° in poi:
=100*((105*90)/(99*106))*((A1-A2)/(A1-10))
o
=100*((105*90)/(99*106))*((A1-A2)/(A1-10))*0,95
Here it is the interesting original text that has been proposed.
Greetings to you all!
Those who have competed in this even before know what to expect. For new contestants, here's a brief introduction:
There will be four rounds to the competition to stimulate your creativity and you are encouraged to come up with as many and as diverse ideas as occur to you. We should remind you, however, that originality (i.e. coming up with ideas that other contestants do not think of) will be rewarded more than mere quantity of responses.
There is essentially no time limit – the competition will be open for 24 hours until 7.30pm London Time tomorrow – but you are encouraged to spend no more than 30 minutes on each of the four rounds. Responses should be kept to 500 words at most in each round and at most one image may be included.
Answers should be sent to both mindsportsolympiad@gmail.com and william.hartston@ntlworld.com and and will be marked as quickly as possible after the event is over. Scores and a report will then be posted.
For each round, a score of 25 points will be awarded to the entry considered to be most creative; the other entries will then be marked accordingly. Scores and a report will be posted as soon as possible after the event has finished.
So here goes with the questions:
Round One: Covid Redeployment
This is an urgent problem facing us all: during the recent pandemic, we have all gathered or created items to help us cope such as face masks, two-metre long measuring devices etc. As the danger from Covid recedes, we will be left with a plethora of such items no longer needed for their original primary use. You are invited to come up with ideas for making use of any such Covid-related items or modifying them to remain valid for other purposes.
Reminder: quality and originality of responses is rewarded more highly than quantity.
Round Two: Knife Redesign
The Swiss Army Knife, originally comprising four blades, a corkscrew and a can-opener, has been around since the 1890s so is surely due for a redesign. You are invited to submit ideas for a replacement suitable for the Swiss Army of today or any other group that would benefit from a similar all-in-one, multi-blade or multi-tool device.
Round Three: Licence to Rethink
Archaeologists a thousand years from now have lost all knowledge of 21st century civilisation other than a scrap of paper believed to be the start of a list from some sort of media catalogue of the time. Its language is English, which they understand, and the words they can make out read as follows:
1. Dr No
2. From Russia With Love
3. Goldfinger
4. Thunderball
5. You Only Live Twice.
What do they deduce about our civilisation from this?
Round Four: Alien Revolution
Benevolent aliens from a distant galaxy visit Earth after monitoring the planet for many years and explain that they have decided that the place is a mess. They explain their five-year plan to solve all our problems, which the Earth inhabitants will have to adopt or they will decide we are a waste of space and destroy our planet.
You are asked to outline the plan the aliens have in mind, with examples of how it will solve the Earth's problems.
Answers by Dario De Toffoli:
Round One: Covid Redeployment
The Mask-Bra
After the Covid pandemic, there will be an enormous amount of face masks without purpose. A small percentage of them could be redeployed during the flu season or in particularly polluted environments. But what to do with all the others?
The new Mask-Bra is the solution. The world's sexiest bra will also be the world's best-fitting bra – it will be enough to adjust the length of the elastic bands to flatter every body type. The choice does not end here. For a provocative mood, FP2 masks will be a tool of seduction and a trigger of passion, and for a more sober look, the surgical masks will do just fine. The monochromatic Mask-Bra will be preferable for a traditional look, while two different colors will be a bit zany. In short, there will be a profusion of options for all tastes. Women of the world: what are you waiting for?
Round Two: Knife Redesign
Better a spoon
The Swiss Army pen-knife needs urgent redesign, it needs to be remodeled into a tool which purports sustainability and a concern for the environment.
The first redesign should be its name. The alternate Swiss Army knife should be called a Holistic Peace Spoon. We "don't need no nationalities no more", but a planetary holistic vision and this tool can help people understanding such an issue. The novel popular adages should become: "We are all on the same boat", "no-one should be left behind", "anybody is safe anywhere only if everybody is safe everywhere". No more metaphors having to do with war, like army.
Finally, the concept of a knife which cuts, separates, leaves a permanent scar, should be dropped. We need a different piece of cutlery! The least violent sounding such, is a spoon. A spoon can collect and is the perfect metaphor for a caring citizen, who spoon-feeds our ailing planet.
Blades, can openers, corkscrews all have dramatically to do with non recyclable packagings. None of these can be morally acceptable any longer. No packagings in the future.
A spoon should be, obviously, one of the items in the Holistic Peace Spoon (HPS). But one needs also a larger container. There are telescopic glasses in hiking equipment. This item should be there.
As in the case of the first round, an all-purpose touch-less key for reducing the necessity of disposable plastic gloves, or other sanityzers, should be another item. We are living in a time of contagion after all!
Of course the Holistic Peace Spoon should come with some intelligence. For this to work, one side of the HPS should be a solar battery, for providing the necessary power to the device. The device should provide measurement tools for the basic air and water quality indicators, such as concentration of micro particles, temperature, humidity, metal pollutants etc.
Th device should have a memory pen drive. Storing means preserving, at least a digital copy of what is there, and otherwise could be lost forever. It would be nice to have all that the latest smart-phone provides, i.e. cameras, phone, all sorts of potential connectivities, like Bluetooth. But wait a moment! What about the carbon footprint? Its huge! Both when manufacturing the tool, and in the necessary power for it to work. I would go just for a carbon footprint calculator, just to remind us what our main goal for the future should be.
Finally, on the more mechanical side, I would put a soft net. Of course not for squashing insects, or for catching them, but for helping them out of the window when they get trapped!
Joint Communiqué by the World Ministries for Sustainable Development
Round Three: Licence to Rethink
The Flemington List
The discovery of the so-called "Flemington List", found in recent excavations in the ancient town of Flemington in old New Jersey, caused a stir in the academic world. After protracted disagreements among world-renewed archaeologists, a single hypothesis is now almost universally accepted. The Flemington List is an inventory of the divinities of the time.
Presumably, Dr No is the head of the gods. She functions as supreme judge and notary. Additional evidence supporting this hypothesis comes in the form of images representing this goddess found in the rudimentary audiovisual devices of the time.
From Russia with Love is undoubtedly the god of love and fertility. The meaning of the word Russia is not understood. Generally, it is assumed that it is the proper name of the god and that the rest of the sentence is some sort of honorary title.
Goldfinger is a figure with a contrasted and still uncertain meaning. On the one hand, he seems to be the god of wealth, given that gold was often a symbol of wealth in ancient civilizations. However, many archaeologists argue that this god could also symbolize greed. The evidence comes from a two-millennia old legend in which he arguably appears. The tale is about a king able to transform everything he touched into gold. But he could not hold on to his power: he had to give it up to avoid starvation.
Thunderball is a classic figure of many ancient Pantheons. Goddess of thunder and atmospheric events, she seems to have been surrounded by two groups of servants: the hurricanes (such as Sandy, Irma, Katrina, and Camille) and the typhoons (such as Andrew and Okeechobee).
You only live twice seems to be the phrase with which the faithful turned to the god of the underworld and resurrection. For obvious reasons, it was not possible to call this god by name. Probably, in the 21st century, the belief in reincarnation was widespread. In older cultures, it was common to believe in infinite cycles of reincarnation. However, in the more advanced civilization of the 21st century, it is more likely that people believed in just one reincarnation, a second chance offered to all.
Round Four: Alien Revolution
Revolution… upside-down
Dear members of this council, the question today is: "How to save these Humans as well as their planet?"
It would be a pity to destroy these creatures, because they are beautiful and clever, however they are also very stupid. They seem not to care to destroy themselves.
There sees to be no way to force them not to fight among each other and not to keep warming up and pollute their planet. They wouldn't understand, they wouldn't obey and we would be forced to destroy them and the planet. Really a pity.
The only way out is to make them understand the situation and I think this could be obtained making them use a sort of "babel fish", a new AI micro-device (here is a model, developed on purpose) to be inserted in thier ears. It will connect with their brain and not only make people instantly understand any language, but also develop empathy between each other.
The more the people will understand each other, the more they well feel involved with each other, the more they will stop fighting and in a few years weapons will become useless and will be destroyed. In the meantime they should understand also the forthcoming climate catastrophe and decide to cooperate to avoid it; we think that in around 5 years they will abolish country borders and collaborate together. At that point they will be ready to receive our advanced technology, which will help them significantly.
Instead of cutting heads, as used to happen in their revolutions, in this alien revolution we will enhance the performance of their barins. We will improve their heads, rather than cutting them!
Qfwfq, dean of the Pel-Dekuk council
btw, we can also learn something from these humans… there are a lot of beautiful board games down there!
Answers by Riccardo Gueci:
Round One: Covid Redeployment
Thanks to the revolutionary vaccine Covidend, the pandemic became only a bad memory. However the Countries had still to deal with the huge amount of supplies they stocked. Even normal people had the same problem. Too much money had been allocated, so it was necessary to find a way to recycle the equipment.
A few Countries, thanks to the brilliance of their engineers and chemists, were able to reuse the FFP2 face masks by sewing them together and creating highly efficient sails for the America's Cup. The surgical masks, on the other side, were used by the Police to tape off crime scenes by simply tying them. But the greatest success was achieved when a famous Scottish chem lab made use of hand sanitiser to distill first a very strong grappa, and then even a particularly popular whisky.
For sure the ideas coming from the people were more original. Women trivially created shower curtains with the surgical masks, but sometimes even dresses. Public "sexist" outcry originated from the proposal, quickly spreading on the social media, to force the pushy mothers-in-law to wear FFP2 masks at home, or even for chatty wives. The feminists clearly protested, and they reacted proposing the use of the masks on men with stinky breath – often because of the heavy drinking – or even snoring ones. A few unscrupulous entrepreneurs introduced the use of face masks in their factories to avoid chit-chat among employers during the working hours. Clearly there were many strikes, so the initiative was abandoned, even if somewhere it could still happen.
These behaviours divided the Countries where they were applied, but were more accepted by specific religions and cults. A new movement became famous, the "Maskarians", who considered Covid as a second Messiah coming on Earth to remove the evil created by men. They proposed to always wear the masks in order to be part of the chosen ones.
Plexiglass panels were also used in very original ways, for example to separate flats of divorced people who were still living together. They were even exploited to divide double beds, for snoring people, or in case of aerophagy. Sometimes they were regrettably used with grandparents.
And something incredible happened in Italy, where a lot of wheeled desks were purchased for schools. They started to be used for student races. After this successful initiative, many championships were created, and we are now waiting for the National Olympic Committee to approve it as a new sport.
Round Two: Knife Redesign
The new Swiss Army knife is an all-in-one device designed to satisfy the needs of women, who are now a fundamental part of Swiss Army and not only. At the same time, of course, it can be a valuable help for all the women in their – still adventurous and dangerous – family routine.
For marketing reasons, the look of the new knife will be similar to the original one. However, it has been redesigned with an ergonomic shape and dimensions suited to the maneuverability of women. It can be attached to the military uniforms but also to the most glamorous bags, or kept in small pockets of light dresses, without messing up with their outfits.
The standard tools will still be there, for the basic needs of the first users and also in the off chance of men using them, not able to recognise the new applications. But there are now additional tools: a precision screwdriver, useful for repairing many electronic devices like war drones (as well as the gaming devices of nerd-ish young people); a stapler for sutures, fundamental for emergencies in war zones (or on football fields), useful in case of enemy attacks, but also when the sons are bullied; a magnetic bradawl, to easily open and close technological instruments like last generation computers, but also more trivial items – yet fundamental for the peace of mind of women – like depilators and dildos; a laser pointer, important to indicate an area of interest many meters apart or to identify themselves in case of emergency, but also (still important) to show to the husband, without getting up from the couch, where the items he is looking for are, as always. And also a small magnifying mirror (to give sense to the tweezers in the original knife), and a little compartment for painkiller pills (once a month, for sure, this will be appreciated), energizing and relaxing pills, to use with moderation before and/or after the military attacks or – without moderation – before and/or after birthday parties with more than 10 kids invited.
The "female edition" Swiss Army knife is also designed as a very efficient power bank able to charge 4 different electronic devices at the same time with its several USB ports, so as to grant even in extreme conditions the survival of our communication devices. Its success consists in being multitasking, receptive, generous, transversal, and regenerating, exactly as its target. Soon also a new knife for men will be out, with necessary changes and probably with a very particular optional feature: free access to porn websites.
Round Three: Licence to Rethink
London Channel, 20th of August 3021
Today we talk about science and in particular archaeology, an interesting field that studies the past to understand our origins. It is particularly helpful in the case of unprecedented disasters, like the one that happened in the XXI century and destroyed almost everything.
An incredible discovery, thanks to the relentless effort of the archaelogists, has shocked the scientific community. The location of the discovery is still kept secret. An ancient manuscript, luckily in English, probably written in that period, has been found.
This is a list that has been disclosed:
1. Dr. No
2. From Russia With Love
3. Goldfinger
4. Thunderball
5. You Only Live Twice
Clearly all the scientists are now proposing possible theories to explain the meaning of this list, the civilisation of that period, but mainly their technological level.
Regarding "Dr. No", many agree that it could be a movement similar to the one happened 300 years ago, the foolish "No-Vax" movement against the use of vaccines. Maybe also at that time there was a movement against doctors (Dr. No), and in general against science.
"From Russia With Love" seems harder. Scientists haven't really understood what Russia means. It could be the name of a place during that time, but also the name of a club or a pub or even a brothel, considering the reference to love. Maybe it could even be a contraceptive of that time. This theory is at the moment the most accepted.
"Goldfinger" looks impossible to figure out. Some people think it was a deity of the period, with many believers, but that's not really convincing, even if we can't discard the idea. We hope to gain more insight during the next conference about old deities.
"Thunderball" is too generic. Was it the name of a powerful storm that started to throw the planet into confusion ? We actually have other geologival evidences of that during the period under consideration. Or it could be the name of something else, still this puzzles the archaeologists.
But mainly "You Live Only Twice" is the most struggling element of the list. How is it possible that already 1000 years ago they knew about the revolutionary theory and experiments by Renè Sbattiline that allowed us to live many times as we do now ? Was their technology already so advanced ? It could be surprising.
Clearly many more are proposing even stranger theories. The most original one that made us laugh is worth to mention: a fan of post-quantum holographic cinematography states that this list could be linked, without explaining how, with the endless annual show "Bond, James Bond" about the famous intergalactic secret agent, where the word "Goldfinger" has been handed down by an ancient oral tradition, without understanding anyway the original meaning. We always thought it was the name of the author of this very old series now at its 12727th episode, that will be shown later today for the first time, as every week on London Channel.
And now, the commercial break.
Round Four: Alien Revolution
The press conference given by the Alien "friends" of Galaxy 2715-C was crowded as always.
They have already shown to be real friends with their incredible helps, fundamental for the humanity, that ruled out the endless opposition we had at the beginning and the usual conspiracy theorists. Mainly because of the tone used, of the incredible advanced technology they have, and of the solutions proposed for our often unsolved problems.
However, the news today are really shocking. According to their studies, that lasted for several years, our life style is unstoppably destroying our planet Earth. We clearly knew that already, but we never had the scientific evidence with absolut data that in this way we have almost nothing left to save the situation. Otherwise we will face catastrophes that will cancel our civilisation leaving only a few alive.
As always in their analysis, the Aliens 2715-C also gave us a way to deal with the problem. But this time the solution is drastic. Three proposals for the next 5 years have been given, to solve the issues with pollution, global warming, and primary resources. All of them possible with their technology. However, according to their scientists, the Earth population could not easily accept them.
The first two, that have been discared, are:
Stop eating any food. Clearly the Aliens would provide us with pills as replacement of any meal. This will remove all the energies used to produce any food. This however is not easily controllable, and it will be probably never accepted, also because of the implications to the job market. So it has been discarded.
Moving the whole population on the bottom of the seas for 5 years. Thanks to their technology with reversable mutations, Aliens could change us temporarily in fish/amphibians, still keeping our aspect apart from the gills. The planet after 5 years of full rest will be healthful and safe. Also this solution seems too traumatic and has been discarded.
The last one, the chosen one, seems the only possible solution: mass hybernation.This is possible with the techniques used daily in Galaxy 2715-C, allowing to hybernate large numbers of creatures, in our case billions of humans, in huge containers using solar energy with nuclear propulsion, keeping them alive without any problem and waking them up after 5 years, when the planet will be healthful again.
The humanity has no other possibility to survive if we continue to live in our way, and the only other option is the extinction due to unavoidable catastrophes.
Clearly the news shocked the whole world and during these hours when we are writing, we are waiting for all the Contries to anwer rapidly to the analysis and the proposals. Unfortunately street demonstrations everywhere are making the world a boiler ready to explode.