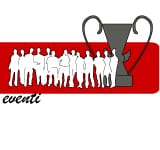 April 1994: the association "Associazione Italiana Gioco QUARTO!" was born. Many different clubs from Italy took part in it. The first initiative of the association was the 1st Italian QUARTO! Championship.
Here the list of the official selections:
Roma
12/15 May 1994, during the comix exhibition Expo-Cartoon
Milano
15/31 May 1994, at the "game-o-teque" Orefelici
Gubbio
27/29 May 1994, during the event "Giubbagioca"
Torino
18 June/August 1994, at Collegno during the event "Fuori Orario Estate 1994"
Marina di Carrara
23/26 June 1994, during Estategiochi '94
Venezia
July and August 1994, at the Casino, during the event "Casinò-Giardino"
Urbino
16/24 September and on the 25th of September 1994 the final, during the 5th Italian Games Festival
The winners:
1st ROBERTA PLAISANT (Cagliari)
2nd STEFANIA BIAGIOTTI (Urbino)
3rd PIETRO ROSSI (Taranto)
4th ELISABETTA VECCHI (Roma)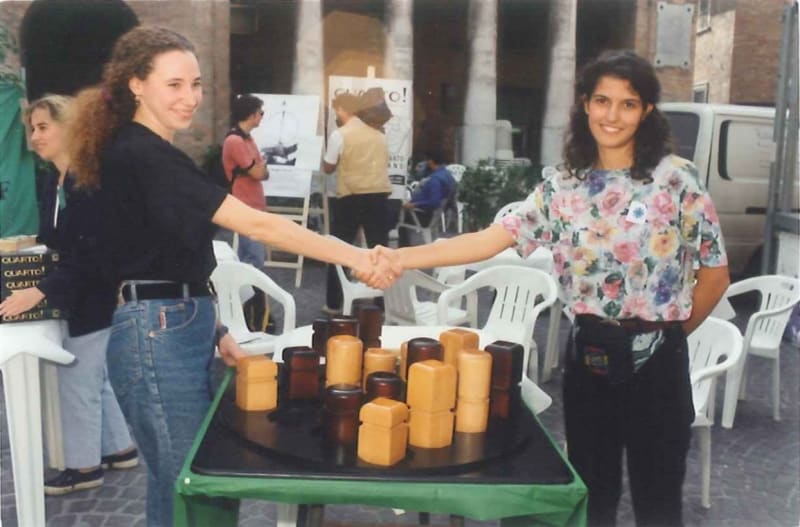 Stefania Biagiotti (left) and the champion Roberta Plaisant
2° CAMPIONATO ITALIANO DI QUARTO!
Official selections for the 2nd Italian Quarto! Championship took place in many different Italian cities (Rome, Milan, Venice and Urbino among the others), organized either by studiogiochi (in partnership with Unicopli) or the local Quarto! Clubs.
Finals took place in Cattolica on October 1st 1995 during the "Player of the Year Award 1995".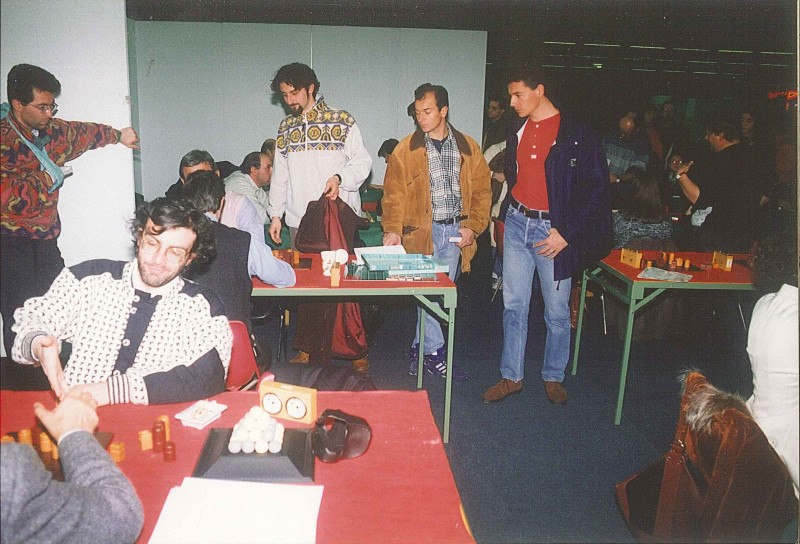 Selections in Chioggia (Venice)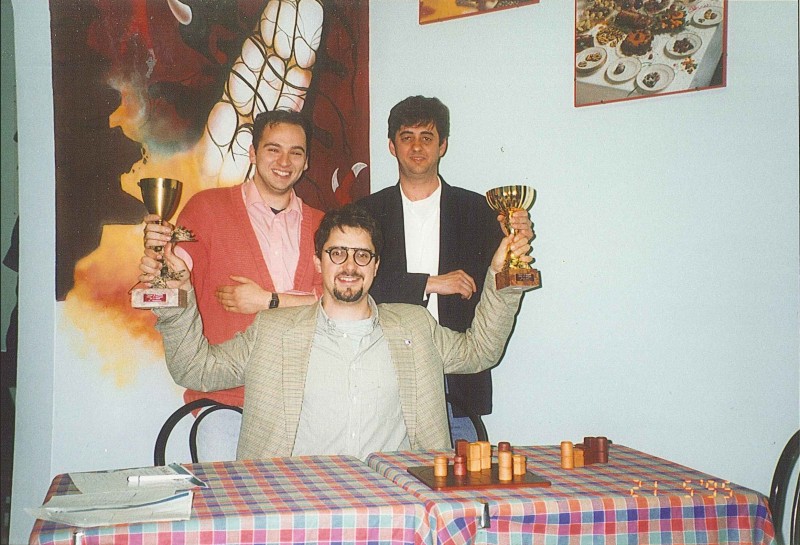 Dario Zaccariotto with the winners of the selections held in Chioggia (Venice)
The 1st Pyraos Italian Championship took place as a collateral event.
Pyraos is a game by David G. Royffe (pubblished by GiGamic and distributed in Italy by Unicopli), winner of the Italian Game of the Year Award in 1994.