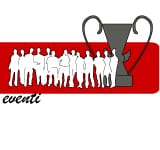 The XXIII edition of the Mind Sports Olympiad took place from the 18th to the 26th of August 2019 at JW3 of Finchley Road, London.

GO TO THE MSO OFFICIAL WEBSITE
Here is the schedule of the Mind Sports Olympiad 2019.
There are games for everyone, more every years!
I hope it will be the time for more fierce italian gamers to come, because tournaments of the so called "European Games" is bigger every years.
By now, the "oldies" have confirmed (me, Piero Nabendu Zama, Riccardo Gueci and Daniele Ferri).
Notice that competitions highlighted in grey give a bonus score of 8% for the Pentamind ranking.
As for myself, choice will be hard and painful: for example playing Acquire would mean to give up Mensa Connection (Geniale) and Rummikub, that in the past give me many satisfactions; not to mention that playing Backgammon would mean not participate in Mastermind. We will see.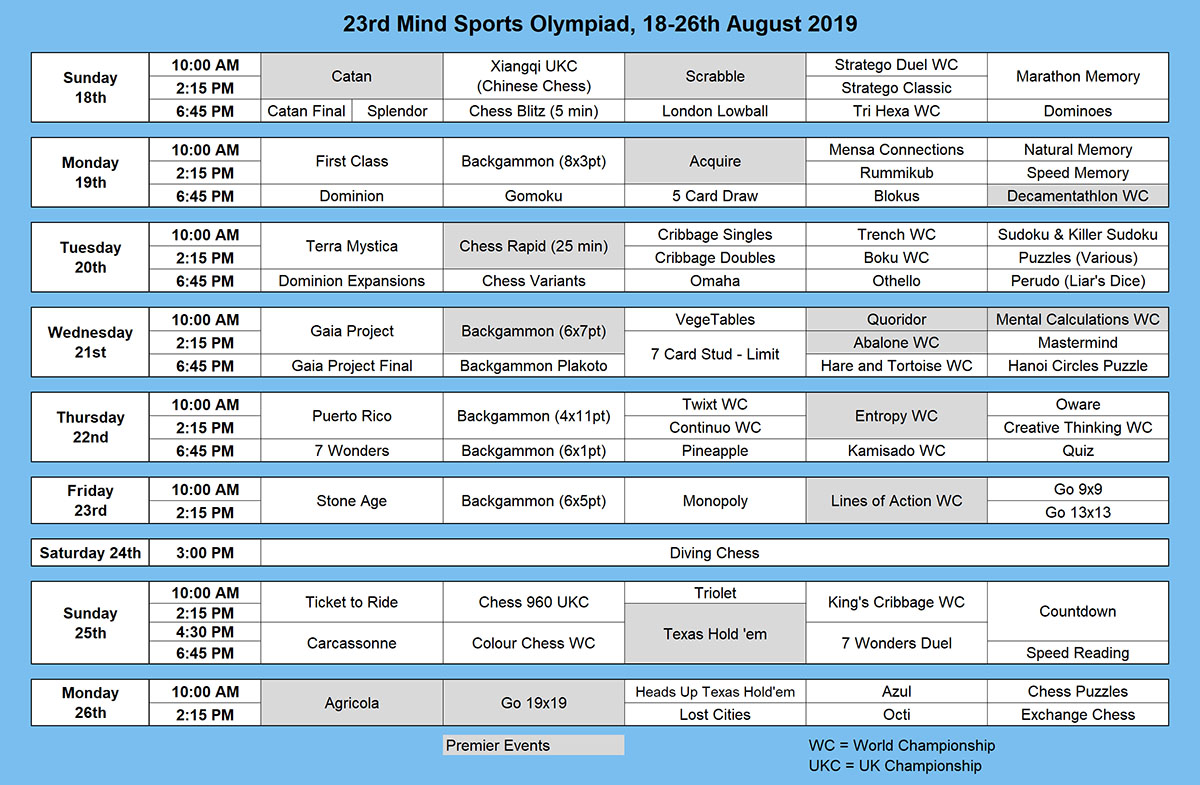 Here is a draft of my personal schedule; in the first column the tournaments I think I will play, and in the others the one I have to give up.