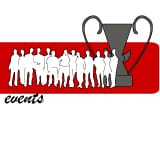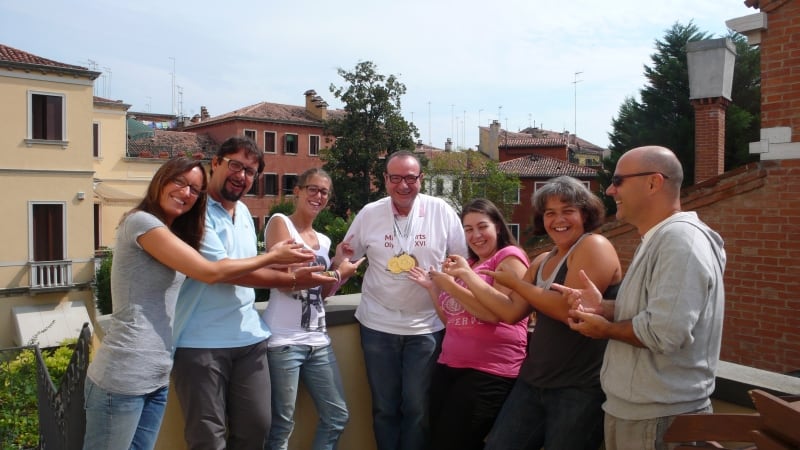 "20 MSO editions: 1997-2016.  I put order in my 97 medals, per year and per game, earned in 17 participations:"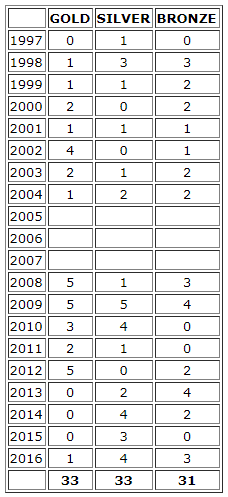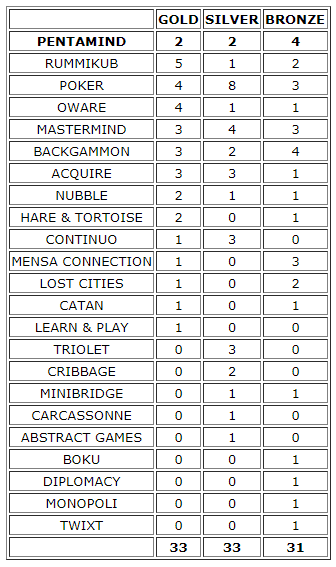 For the complete list of Dario De Toffoli's medals, go to www.msoworld.com/all-time-medals-table and click on his name!
"Regarding the Pentamind, only 22 players reached the podium and only 11 of them reached it more than once.  The best player ever is obviously Demis Hassabis, who won five times and got second twice. I took part in the event 17 times and was in the podium 8 times, and that seems quite an achievement as well. Proud of it".