Lex Arcana – Schermo del Demiurgo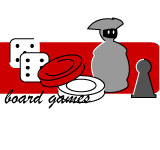 Lex Arcana – Schermo del Demiurgo
Players: 3+
Age: 12+
First edition:
Demiurgo Screen is an expansion for the Role Playing Game Lex Arcana and includes:
– the screen of the director of play;
– the Belchen Cup, a new complete adventure set in the Agri Decumantes and conceived to be compatible both with the game base and with the advanced one. It is divided into two scenes and only 2 or 3 games sessions are enough to complete it.
Linked games: Lex Arcana, Lex Arcana Carthago, Lex Arcana Germania, Lex Arcana Italia.
The Belchen Cup