Lex Arcana Encyclopaedia Arcana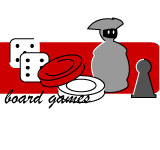 Lex Arcana Encyclopaedia Arcana
dLex Arcana is a game by Leo Colovini, Dario De Toffoli, Marco Maggi, Francesco Nepitello.
Encyclopaedia Arcana is an expansion of new Lex Arcana, this volume describes the Empire in which the adventures take place: a different Rome from the one in the books, where magic, the supernatural and the divine find a place next to armies of legionnaires, barbarian hordes and savage beasts!
The Encyclopaedia Arcana is the definitive compendium for knowing the setting of Lex Arcana and contains countless game hooks and cues:
Insights on all the 20 Provinces of the Empire, and its routes of communication
A description of the organization, the bureaucracy  and the army of the Empire, including the Cohors Auxiliaria Arcana
Information on the culture, the economy and the society of Rome, spacing from rich banquets to smuggling
Detailed datasheets on Medications, Poisons and Potions
New secrets connected to Divination, Magic and Prophecy
More than 10 new maps, illustrating castra, ports and other places of the Empire, to be used in your adventures
The Encyclopaedia Arcana is the shortest way for bringing your adventures to a new level of depth, for the glory of Rome and its Empire without End!
Related products: Lex Arcana – Quickstarter | Lex Arcana (2019) | Lex Arcana – Mysteries of the Empire I | Lex Arcana – Aegyptus | Lex Arcana – Italia (2021) | Lex Arcana – Dacia e Thracia | Schermo del Demiurgo
Linked games: Lex Arcana