Lex Arcana Aegyptus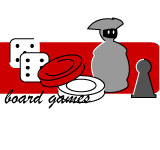 Players: 3+
Age: 10+
First edition:
The sands of time and gold
Questo volume rappresenta la prima espansione geografica ufficiale di Lex Arcana e descrive la splendida e conturbante Provincia d'Aegyptus.
Nella terra degli antichi faraoni, le cui dinastie risalgono agli dèi stessi, la Cohors Auxiliaria Arcana deve affrontare intrighi e cospirazioni, malefici provenienti da ere dimenticate, demoni delle sabbie e segreti che possono condurre alla follia anche le menti più sagge.
Comprende:
Approfondimenti sulle principali regioni, città e personalità del Delta e della Valle del Nilus, di Lybia e Cirenaica, del deserto e dell'Isola di Creta.
Innumerevoli spunti di gioco e di avventura, dedicati alle più grandi insidie della Provincia, ai suoi tesori più ambiti e ai suoi misteri millenari.
Decine di tabelle e riquadri con artefatti, incontri e pericoli da utilizzare nelle vostre avventure.
Nuove Regole, Specializzazioni, Armi, Azioni speciali e Condizioni.
Nuovi Avversari, Mostri, Indigitamenta e Rituali.
Tre avventure mozzafiato che condurranno i Custodes da Creta alle oasi occidentali, dalle lussureggianti paludi del Delta fino alle più terrificanti città perdute del deserto.
Related products: Lex Arcana – Quickstarter | Lex Arcana (2019) | Lex Arcana – Mysteries of the Empire I | Lex Arcana – Encyclopaedia Arcana
Linked games: Lex Arcana