Caduta Libera Junior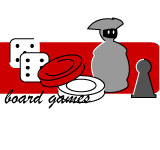 Junior edition of the famous board game Caduta Libera, based on the namesake TV show and realized by Ravensburger. For the game we developed 450 questions of general culture, specifically designed for a younger audience.
Answer correctly to increase your chance of victory! Every time someone gives a wrong answer, somebody else wins. Each game is divided in 10 sessions: at the end of each one of them the player who managed to eliminate their challenger is awarded with a specifica amount of money. At the end of the game, the player who managed to collect the highest sum is the winner.