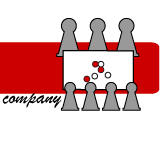 OUR PAGES
People love puzzles and the directors of newspapers and magazines know it well.
We suggest and provide the press with games ideal for their readers.
- Puzzles, logic games, quizzes, tests, classic games: any kind of game suitable for the press
- Articles, reviews and more about the world of games
- Made to measure projects for any kind of client
- Graphics
- Complete realizations of pages
- 25 years of experience with many satisfied clients
Here some examples of what we have published for the most different papers.

Journalism

Puzzles