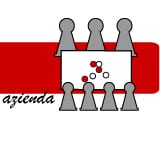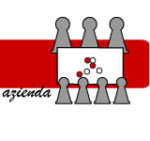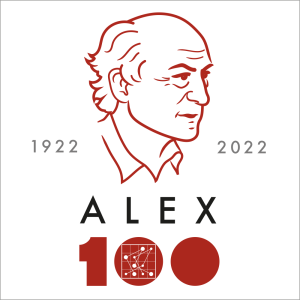 Alex Randolph
Alex Randolph was one of those people who allowed you to love mankind.
He had a long and intense life, he lived in many parts of the world, absorbing the most disparate cultures with intelligence. Spending time with him was a fortune, it meant enriching the mind and soul. He had a lovable, but difficult and unpredictable character. He didn't care about the money, but he was able to drive a publisher crazy about the terms of his contracts; he was brilliant, but sometimes he needed help to do the simpler things; he was young and strong until his death in 2004.
We all loved him sincerely, he was truly the Master for us, and not just in terms of games.
Going through his games is not easy because there are so many, and many of them are authentic masterpieces of genius and refinement. We will limit ourselves to mentioning the beloved TwixT and Sagaland with which he won the Spiel des Jahres in 1982. We also remember Inkognito developed with the "disciple" Leo Colovini.
Premio Archimede is dedicated to him, of which he was the first President and which has long been supported by the J. P. Halvah foundation, which he created.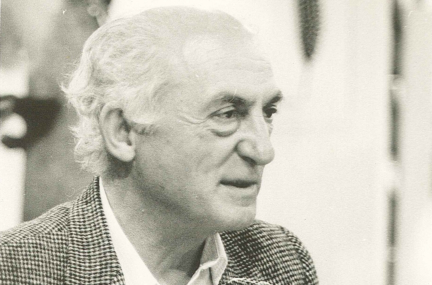 100 years
May 4th, 2022 marks the 100th anniversary of the birth of Alex Randolph (1922-2004).
Already for the 90th anniversary the gaming world has given him grateful thanks and we are sure that it will repeat itself on an even greater scale in 2022, because if Playing today enjoys cultural credit almost unthinkable a few decades ago, it is also thanks to him and therefore. .. LONG LIVE THE MASTER!
We at studiogiochi, who were lucky enough to be particularly close to him, thought together with some friends to consider the whole of 2022 as a Randolphian year!
The cue came from that real monument of the Italian game that is Gianfranco Fioretta who with his Oliphante has always been a point of reference (as well as refugium peccatorum with its stands in countless fairs and conventions).
With us Fustella Rotante that in his live broadcasts will explain one game of Alex each week, throughout the year; they are young and passionate guys (Roberto and Elisa) and they will certainly be decisive in making the Maestro known to too many gamers who in recent years have flourished without knowing his classics.
And how could our dear friends Cosimo Cardellicchio and Giuseppe Baggio, indisputably the greatest scholars in the world of the life and works of Alex Randolph, be missing? The first is preparing a monograph that we can't wait to read and the second is updating the vast ludography of the Maestro.
Last but not least, our initiative will be followed by ioGioco, the largest Italian board gaming magazine, which will also dedicate a special issue to the Maestro.
On these pages we will gradually give an account of everything we will do, we will link the video presentations, we will publish old photos and videos, together with the new works. We will also try to account for the major commemoration initiatives around the world. It will certainly be a crescendo, which will naturally have its climax in early May!
Oliphante
Gianfranco Fioretta
We express our homage and gratitude towards Alex Randolph by looking for all possible opportunities to show his games in Italy; from The Venice connection to Red Dragon and that personal gift that we will share again this year, represented by Sottosopra.
Fustella Rotante
Elisa "Shelly" Seri, Roberto "Andy" Benedetti
Fustella Rotante tells stories of extraordinary game adventures.
On the centenary of his birth, every week paying homage to Alex Randolph with a video review of one of his games, each time enriching it with anecdotes about his multifaceted person.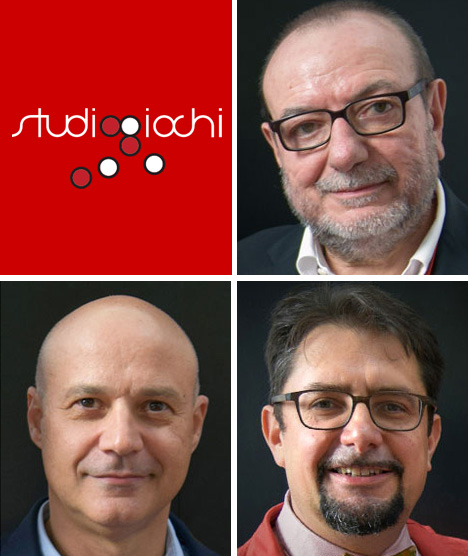 studiogiochi
Dario De Toffoli, Leo Colovini, Dario Zaccariotto
Since 1987, all about games! Board games, puzzles, books, journalism, culture, events.
The bond that binds studiogiochi to the "Maestro" Alex Randolph, who lived in our Venice for many years, is deep. Not only Leo Colovini was his disciple, but we all had the good fortune to be particularly close to him, enjoying the philosophy, poetry, meaning of life that permeated the creation of his games.
Together we also lived the beautiful editorial experience of Venice Connection.
Alex was the president of Premio Archimedes for the first 7 editions and today this award is dedicated to him.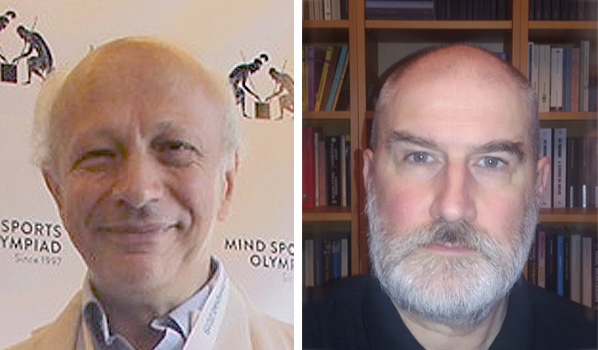 Cosimo Cardellicchio e Giuseppe Baggio
Giuseppe Baggio and Cosimo Cardellicchio have been dedicating themselves for many years to research on the life and games of Alex Randolph, presenting their results with articles in journals and conferences in international congresses. In 2012, edited by Oliphante, they published Alex Randolph's ludography updated for that year.
ioGioco

Since 2017 ioGioco is the most read Italian magazine that is aimed at boardgame enthusiasts, through a presence on newsstands every two months. News, reviews, interviews, insights, full games, promo cards, exclusive content and much more are its contents. And of course there was no shortage of reviews of the most recent re-editions of the games of the great Maestro Alex Randolph.
In 2022 ioGioco will celebrate him with a special issue dedicated to him, the analysis of his titles and the release of one of his exciting game, which will be included in the magazine thanks to the support of Oliphante and Gianfranco Fioretta.
Lucca Comics & Games

The international festival of comics, animation, illustration, games and TV series joins the chorus of celebrations inaugurated by the ALEX100 committee.
The career, the games and the message of the first recognized game author in history are celebrated through a full program of initiatives, in which numerous Masters of the Italian games scene are involved.