100 Reazioni a catena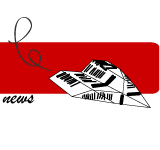 Today, July 23, 2020, the 100th issue of Reazione a Catena is on sale, and for studiogiochi it is a great source of pride!
Since 2015, this publication has come out simultaneously with the Italian TV show of Rai 1: six years of games and fun!
Thanks to the creativity of Dario Zaccariotto, all the games of the show have been masterfully adapted to the paper pages.