InCONTRO l'azzardo – Play '19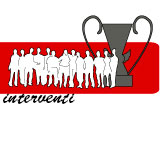 InCONTRO l'azzardo – Play Modena 2019
On Saturday 6th April, during PLAY: Festival del Gioco 2019, Dario De Toffoli made a speech in the meeting "inCONTRO l'azzardo" ("against gambling").
During the meeting one fondamental truth has been finally fixed: playing the right games is by itself a protection against gambling disorders. All the people involved in the industry believe this and a interdisciplinary group of scientists started a in-depth study to demonstrate it. Uisp, Balena Ludens, Federludo, PlayRes, Eduplay and many other groups and associations are ready to give their contribution: never before there has been a similar caring for this matter.
Below some photos of the meeting. A big thank you to Federludo and to the photographer Marcus Breitschuh for giving us the permission to use them.
Full video of the meeting made by Angelo Ricci, coauthor of Balena Ludens (famous italian blog about board games).
Dario De Toffoli's speech starts at minute 6:50.