I giochi nel cassetto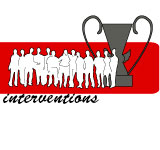 Leo Colovini was invited to hold a class about game design at the University of the Republic of San Marino. The title of the class was inspired by his book I Giochi nel Cassetto.
Leo talked about how he came to be a game designer, about his great master Alex Randolph and most of all about all the aspects one needs to keep track of while designing an original tabletop game, starting from the mechanics to the setting, from the interaction amongst players and the rythm to many other topics, without neglecting originality and balance of the rules.
Who knows if there were any young aspiring game designers hiding in the audience?