I giochi nel cassetto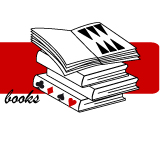 What happens at the origins of the creation of a new game? In the book I giochi nel cassetto the author Leo Colovini answers to this question with the experience of somebody that made the invention of new games become his profession. To everyone that wants to challange himself in this area, this text shows how to get a good balance between the mechanisms of a new game and its setting.
The book also contains Homo Ordinator, a wonderful essay of the great Alex Randolph about the meaning of the game.