IdeAG Nordest 2014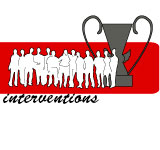 IdeAG Nordest 2014
Meeting for game authors
Udine, September 6-7, 2014
Go to the official list of the finalist games of the Premio Archimede 2014
Coming from the collaboration between the Ludoteque of the city of Udine and the Cultural-Ludic Association "Coccinelle Rosa" the second edition of IdeAG Nordest, meeting for game authors, takes place in the city of Udine on September 6 and 7, 2014.
IdeAG is a reality that gives to game authors the possibility to present their games, have their prototypes being played and tested, in order to get a respectful exchange of ideas. The attention of IdeAG goes especially to the creative aspects of a boardgame project, the making of the rules, the setting of the game, the games mechanisms, the artistic expression of its author.
For the 2014 meeting: Pierluca Zizzi, a successfull game author that created many different games, with car races, nordic myths, cinema, ancient Rome. Recent the release of the promising and well reviewed Hyperborea, a fantasy game realized in collaboration with Andrea Chiarvesio.
During the event Leo Colovini announced the official list of the finalist games of the Premio Archimede 2014.