Udine liberatutti 2014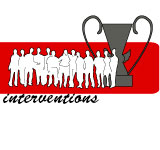 The city of Udine has become the center of ludic activities. 2014, May 31 and June 1, for the World Play Day, promoted since 1999 by the International Toy Library Association. The city of Udine partecipated to promote the right to play. It has been a record edition, for the numbers acieved in partecipants and partners.
For this occasion Dario De Toffoli presented on May 31 the Project of the Italian Archive for Games.