Auf den Spuren von Marco Polo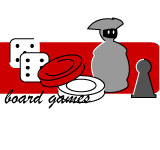 Auf den Spuren von Marco Polo
Players: 2-4
Duration: 25 min
Age: 12+
First edition:
The winner of the Premio Archimede 2012 Edition, of the Pfefferkuchel 2015 and also the Deutscher Spiele Preis 2015.
In 1271, 17-year-old Marco Polo started on a journey to China with his father and older brother. After a long and grueling journey that led through Jerusalem and Mesopotamia and over the "Silk Road", they reached the court of Kublai Khan in 1275.
In Marco Polo players recreate this journey, with each player having a different character and special power in the game. The game is played over five rounds. Each round, the players roll their five personal dice and can perform one action each turn with them. The five main actions are shown on the bottom part of the board.
Linked games: Marco Polo II: Im Auftrag des Khan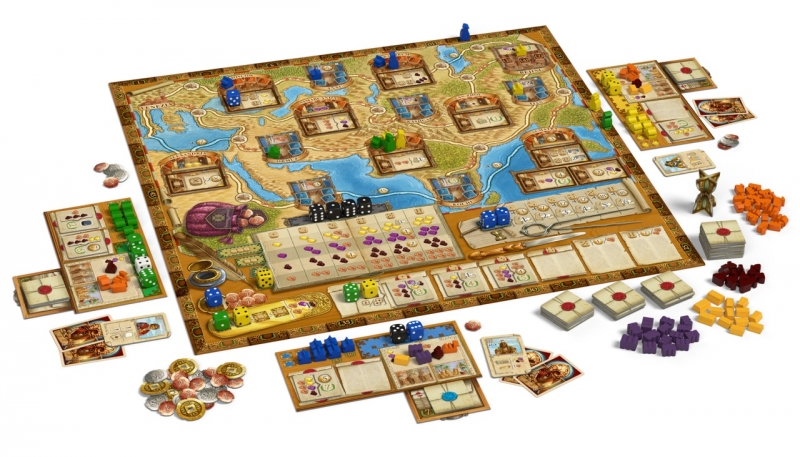 The game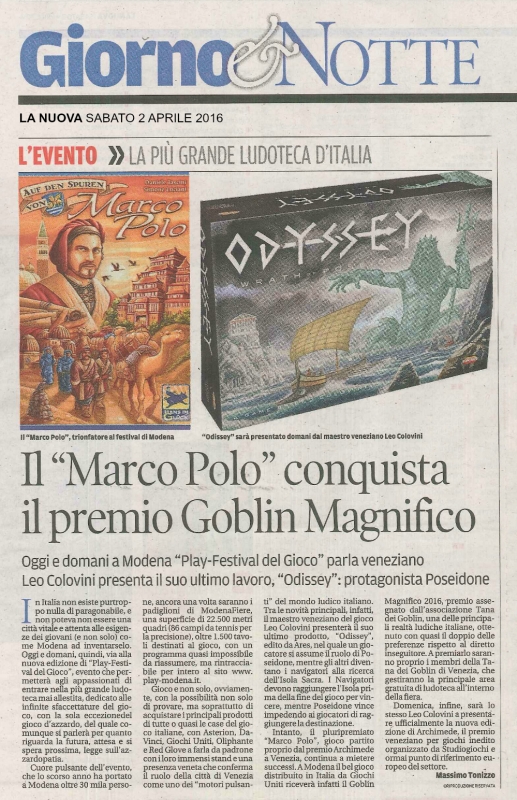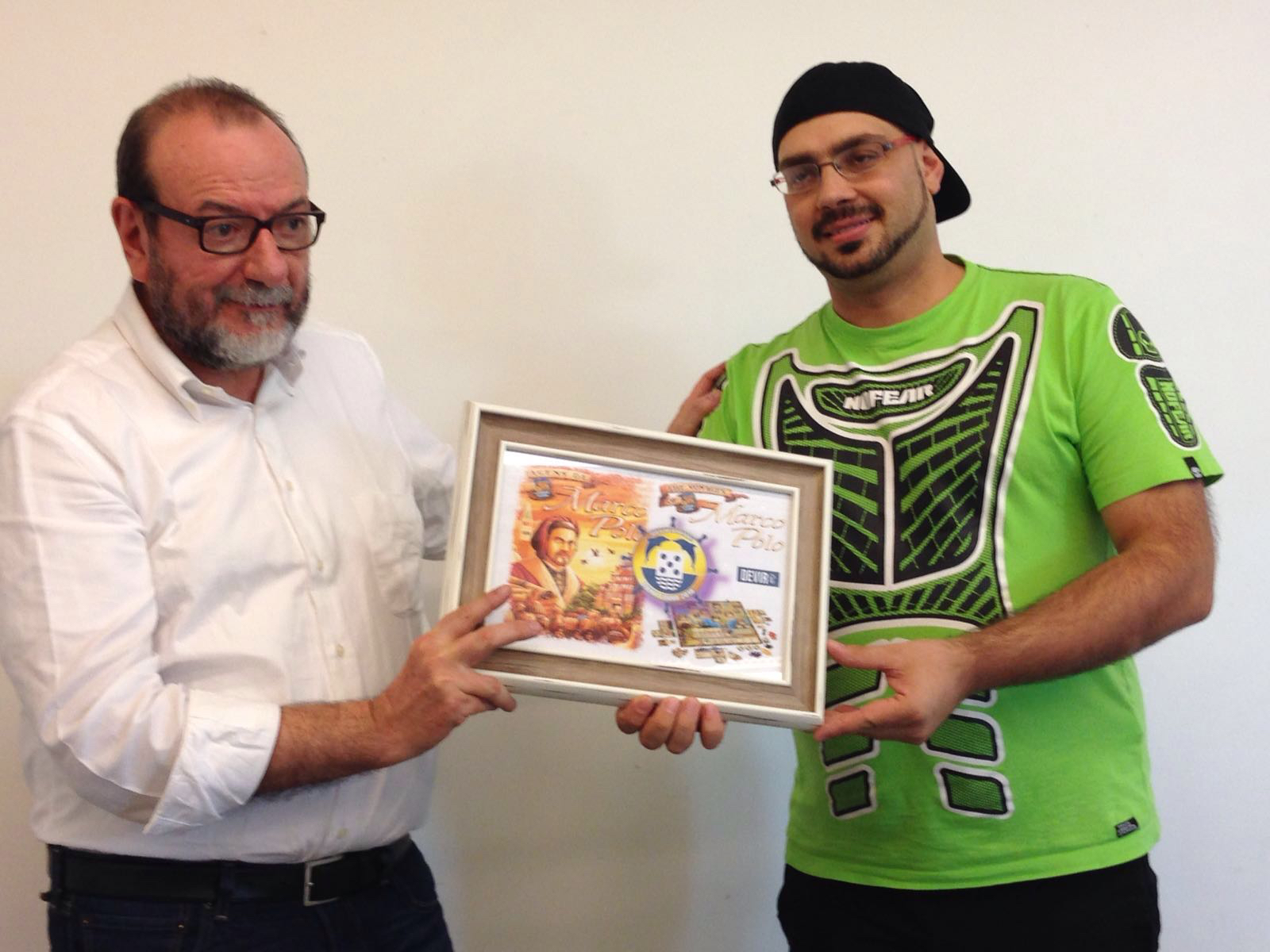 Ricardo Gomes (MSO Eurogames World Champion) gives the Quina d'Ouro 2016 for Auf den Spuren von Marco Polo to Dario De Toffoli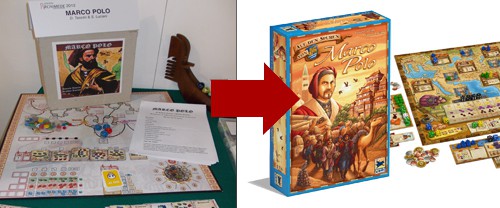 Auf den Spuren von Marco Polo was published thanks to its attendance to Premio Archimede