Alessandro Saragosa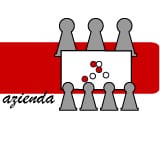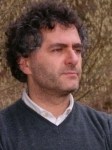 Alex Saragosa, born in 1958 in Tuscany,
is haunted by the board games demon, as well for using games as for inventing new ones.
He owns and manages a ludoteque (a collection of boards games, open to the public) in Tuscany. He took part in all the editions of the Premio Archimede from 2000 until now.
In 2000 he won with the game Bisanzio (Then published by Phalanx with the name Justinian )
He invented many other board games, some of them very bright, fun and original, others less well-done. Unfortunately, because of his tendency to be disorganized, he never perfectioned the first ones enough to be published.
GAMES (with studiogiochi)