Il manuale dei giochi di tavoliere (The handbook of board games)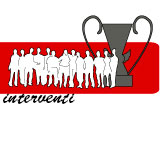 IL MANUALE DEI GIOCHI DI TAVOLIERE
(The handbook of board games)
book by Marino Carpignano
Marino Carpignano is a devotee of abstract games, who with great precision talks about them, explains them, and shares them.
This manual describes with clear rules and many example diagrams over three hundred board games selected by the author.
A book that will not fail to intrigue enthusiasts and non enthusiasts alike, for which Dario De Toffoli wrote the preface. Those interested can find it on Amazon.