Reazione a catena 2023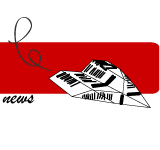 REAZIONE A CATENA
2023 edition
The colorful weekly magazine fully designed by studiogiochi Reazione a catena is back.
The official paper version of the game show hosted by Marco Liorni and broadcasted every day on RAI 1 Italian Television will be on newsstands every Thursday, it will cheer you up throughout the summer with games from the show and much more.
Among this year's novelties, an entire page dedicated to the game "Mai Quattro" (Never Four).