PokerStars talks about Mind Sports Olympiad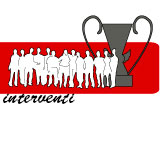 POKERSTARS NEWS TALKS ABOUT MIND SPORTS OLYMPIAD

What is Mind Sports Olympiad?
The Italian press is starting to talk about Mind Sports Olympiad, with this nice article written by Nicola Pagano for PokerStars News.
The journalist questions the meaning of sport and explores the universe of the Olympics of the mind, born in London in 1997, and citing the results of the last edition, which saw the Italian players earn a loot of 40 medals and rank second. placed behind only Great Britain.