UISP round t@ble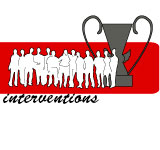 The game and its social and educational importance
ROUND T@BLE
Auditorium San Pietro – Mel of Borgo Val Belluna (BL)
Saturday 21 May 2022 – 5:30 pm
Our Furio Honsell and Dario Zaccariotto were among the speakers at the round table "The game and its social and educational importance", an event dedicated to the rediscovery of playing with particular attention to the importance it plays in the development of the child (and not only) which was held on Saturday 21 May from 5:30 pm to 7:30 pm.
Here you can see the recording of the event:
https://youtu.be/7f44fvMkIMs
The conference was organized by the UISP committee of Treviso / Belluno as part of the Italian festival "Mel… @ Gioco", an event dedicated to the rediscovery of traditional Italian games, during which over 50 games of the past from all Italian regions were offered to the citizens. The aim was to have fun together and pass on the cultural heritage of traditional games with the inclusive spirit and participation typical of all Uisp sport.
The activities took place on Saturday 21 and Sunday 22 May in the dedicated area in Piazza Papa Luciani in Mel (BL).