IDEAG 2022 in Parma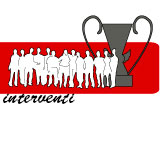 IDEAG 2022 IN PARMA
17th National Meeting of Board Game Authors
Studiogiochi participated in the national edition of IDEAG 2022, held in Parma from 29 April to 1 May.
164 authors were registered, with 361 prototypes available for playtesters and publishers. In addition, panels and meetings with experts on various topics were held during the days.
An unmissable occasion in which our Piero Modolo participated as a speaker at the panel "Make me… a game. Game design on commission, for recreational publishing and for companies", together with Luca Borsa, Walter Obert and Dario Massarenti.
And, of course, he has tested dozens of games together with their authors, promoting the Archimedes Award: we hope there will be numerous subscribers!
It was a precious experience, to finally meet again in person, play together, make new friends and strengthen relationships! See you at the next edition of IdeaG!