Vite in gioco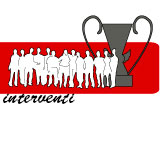 The International Team made the history of games in Italy, and Marco Donadoni was its soul and body.
Well, Marco has now published Vite in gioco – pensieri, persone ed opere di una casa editrice chiamata International Team. Inside, you can find history and the people's emotions, because it is a collection of the contributions of many people that Marco and the IT have met. The name of the publishing house is also perfect (La Memoria del Mondo Libreria Editrice) because this volume is a memory given to the world, the world of the Italian game.
On pages 34-35 there is also a small contribution by Dario De Toffoli.