Creators of worlds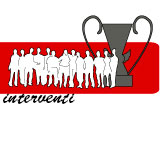 Creatori di mondi
(Creators of Worlds)
On May 12th 2020 we talked with CNR about creativity in music, in games and in science… there are many points in common!
Dario De Toffoli and Leo Colovini attended in behalf of studiogiochi.
#TuttiInMusica: Creatori di mondi
Fantasia e creatività nella musica, nel gioco e nella scienza
Scaletta:
1. Silvia Mattoni
presentazioni e introduzione
2. Antonio Fraioli
Creatività nell'interpretazione della musica. Suonare insieme ai tempi del Corona virus
3. Dario de Toffoli
Creatività nel giocare. Giochi da tavolo e loro inventori, Alex Randolph, Studiogiochi e il "Premio Archimede"
4. Leo Colovini
Creare un gioco da tavolo, testimonianza di un autore
5. Fabio Chiarello
Creatività nella ricerca e nella divulgazione. Creare giochi per divulgare, il concorso "Fotonica in Gioco"
6. Armida Torreggiani
Creatività nella ricerca e nella divulgazione, esperienze pratiche
7. Tutti
Secondo giro, approfondimenti e chiacchiere
8. Fabio Chiarello
Gioco finale: "Smontiamo il Gioco dell'Oca"

Ospiti:
Silvia Mattoni, Giornalista e comunicatrice scientifica. Responsabile dell'Unità Comunicazione e URP del Consiglio Nazionale delle Ricerche.
Leo Colovini, autore di giochi da tavolo italiano fra i più noti e apprezzati, con circa 100 giochi realizzati fra cui Inkognito, Dummy, Carolus Magnus, Cartagena, Clans, Lex Arcana, Leo-muss zum Friseur. Organizzatore del Premio Archimede per inventori di giochi da tavolo.
Antonio Fraioli, clarinettista e compositore, titolare della cattedra di Musica d'insieme per strumenti a fiato presso il Conservatorio "G. Martucci" di Salerno.
Dario de Toffoli, giornalista, autore di giochi, campione del mondo di Pentamind 2002 e 2012, direttore dell'Archivio dei Giochi di Udine, fondatore di Studiogiochi, organizzatore del Premio Archimede.
Armida Torreggiani, Chimica, divulgatrice, ricercatrice dell'ISOF-CNR di Bologna e coordinatrice di progetti di science education nazionali ed europei.