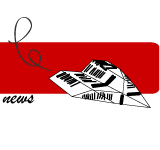 Premio Archimede 2018
It is official, the registered games at the Premio Archimede 2018 are 158, the second biggest edition ever!
This time games came from all across the world, from about ten different countries (Japan, Israel and Argentina among them!). A great job is awaiting the selection jury lead by Leo Colovini: about one game out of three will make it to the final, being part of the so called "great list".
As far as the playing tests of the selection jury are going, it is not easy to take decisions. Some quite good games will need to be left out. It is obvious that the quality of the registered games keeps rising throughout the years!