Venice Casino – Which future?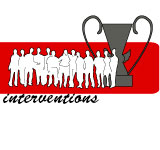 CASINO OF VENICE – WHICH FUTURE?
Saturday January 23 2016 – 11:30 – 13:00
Via P. Sarpi 18/22 – Mestre
The politician Pierpaolo Baretta didn't show up: a pity, I wished to talk to him about possible laws for gambling, and about the trash that many political "servants" tried to put in there.
Well, we had a rich conference in any case, and I will write some articles about it.
Carlo Pagan was there, he is the CEO of the Campione Casino (the only Italian Casino that shows a positive trend) and President of Federgioco.
It has been a great opportunity to chat with him, and with pleasure I discovered that we have the same views about how Casinos in Italy should be. We also both disagree on Baretta's judgement, his law and its consequences.
Heavy demerit for the City of Venice and its Casino: nobody showed up, giving a very clear message of how very closed and detached their policy is: they decide, do not bother… Oh well!
Thank you to Lucio Scarpa and his working group who organized the meeting: it is always important to have occasions like this.