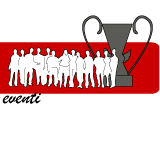 CASINO GIARDINO
Lido di Venezia Municipal Casino
3 July – 1 August 1993
We called it a "playroom", but what we created at Casino Giardino, on the terraces of the Municipal Casino on the Lido of Venice, was really something more: thousands of games, the first computers on the net, guests, meetings, tournaments. Full every night, with about 700 entries per evening, which just couldn't be more.
Those were the happy times when the Casino offered something to the island that hosted it! And not only the "playroom", but also a rich program of music and shows.
It was organized in 1993, 1994, 1995 and 2000. There have been popular petitions to get these events back and many still remember them with pleasure and nostalgia!