Sudoku – travel edition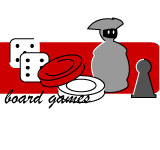 Players: 1+
Duration: 30 min
Age: 8+
First edition:
With this version of the game, players can have fun solving any Sudoku puzzle on their own or with friends, wherever they are.
They can also play the addicting Sudoku Game, a true and original game for 2 or more players, which tests the skills of "Sudokists".
And those who think they are now unbeatable can try to challenge themselves with Solidoku, the most exciting of solitaire games.
Linked games: Sudoku – Challenge Sudoku –  Challenge Sudoku – Kakuro Challenge