Enciclopedia dei giochi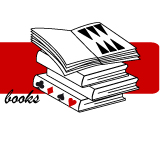 pp. XX+1716 (2 Voll.) Copy editing and updating by Dario de Toffoli Supplement to the papers "Panorama", "Donna Moderna" and "TV Sorrisi e Canzoni"
It is the new edition of the Enciclopedia dei giochi ("The games encyclopaedia") by Giampaolo Dossena, the most important work about games ever written in Italy, published the first time in 1999 by UTET into three volumes.
Its author is an unusual personality: an umistakable, irreverent, provocative writer. The Encyclopaedia tells about every kind of game, it is like a "summa" of the author's knowledge; all his studies, his books, his incredibly vast archives and files: collected, rearranged and set up in one great essential work. The best sections are the ones about games with a linguistic background. Who better than Dossena could explain pseudointerlinguistic games, in which there are equivocal relationships between italian and other languages or between italian and dialect pronunciations?
Directly commissioned by Dossena, Dario De Toffoli edited the updating of the Encyclopaedia, adjusting the work to contemporary issues.
2100 total headwords
300 new headwords
250 updated headwords

Realized into two volumes (total 1740 pages) and distributed in the news kiosks as a supplement of the weekly reviews "Panorama", "Donna Moderna" and "TV Sorrisi e Canzoni".