Das Geheimnis von San Marco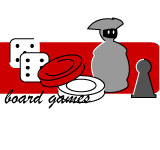 Das Geheimnis von San Marco
Players: 1-4
Duration: 75 min
Age: 12+
First edition:
Download
Rules
Cover
Reviews
An escape room in a card game version. Advanced level.
A stranger called the players to the Marciana Library in Venice, in the San Marco district, to entrust them with an ancient legacy. This legacy, a mysterious parchment, is hidden in a secret place in San Marco. To prove themselves worthy of the ancient legacy, players must solve the puzzles and find the secret hideout.
The game material remains intact, so it can be used multiple times by different groups of players.
Linked games: Die Verlassene Bibliothek – Seefahrt Ins Ungewisse – Der rätselhafte Zauberwald – Verborgen im Museum