Seefahrt Ins Ungewisse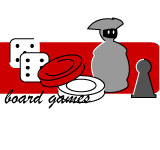 An escape room in a card game version, set in the historic sailing ship Enigma.
After their first night on board, players realize that all doors are closed with cryptic puzzles. And the crew disappeared without a trace… Working together, players must decipher the clues to open all the locks on board, because this is the only way they can free themselves. One clue after another, will they be able to find out what happened on board and where the crew disappeared?
The game material remains intact, so it can be used multiple times by different groups of players.
Linked games: Die Verlassene Bibliothek – Der rätselhafte Zauberwald – Das Geheimnis von San Marco – Verborgen im Museum