Cielo d'Oro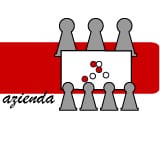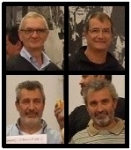 A group of friends from the city of Saronno, that know each other since more than 50 years:
Pier Volonté
The promoter of the group, the creative one. He is the "Yin", the one that has the idea.
Giorgio Villa
The public relation man, the businessman. He is "the word".
Chicco & Gigi Tramezzani
The "sponsors". Generous, ensure fidelity and commitment, but no cash…
Stefano Fontana
The developer and artist. He is the "Yang". He gives shape to the Idea.
Mario Biscella
The "old" wise. He succeeds in uniting the Yin and Yang.
Ercole Telazzi
He had hands of gold and a gray beard, even if they continued to call him the "young roundsman".
Renato Borgatti
The competitive professional tester.
Maurizio Colombo
The tester who pretends – without succeeding – to be not competitive.


From left to right: Maurizio Colombo, Pier Volonté, Stefano Fontana, Giorgio Villa, Renato Borgatti, Chicco Tramezzani, Mario Biscella, Gigi Tramezzani, Ercole Telazzi.
Their story of game inventors begins many years ago with a girl who doesn't want to sleep and a dad (Pier) who invents a game to keep her awake. The experiment works, and so Pier invents another game and then another, another and another…
He needs friends to help him develop and test them.
The story continues with hundreds of nights spent playing and discussing, sharing the goal to succeed and to be able, sooner or later, to publish a game… finally Aquileia, is born, bringing along the victory at the Premio Archimede 2010 and the immediate offer of a publication.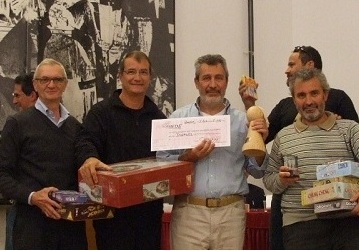 Part of the Cielo d'Oro group at the Premio Archimede 2010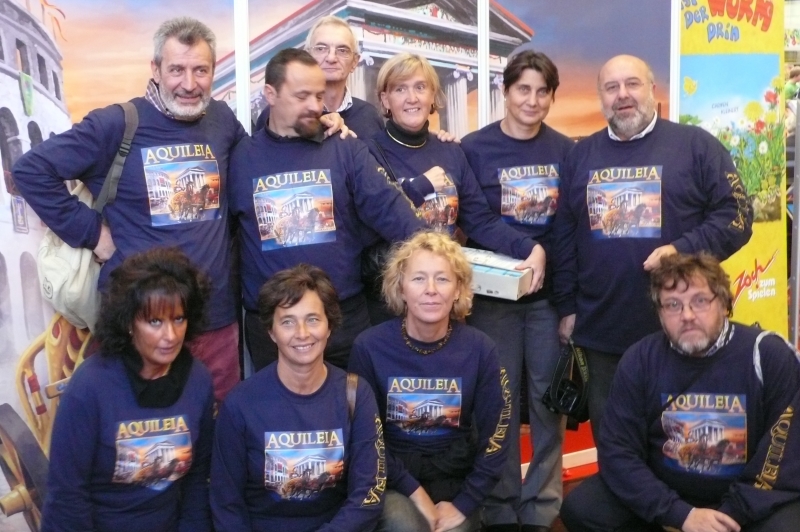 The group (not all of them) at Essen – Spiel'11
GAMES (with studiogiochi)