Alex Zucchini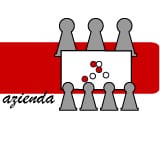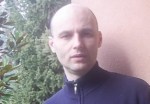 He begun as a child with D&D, but in the beginning of the new Millennium he fell in love with the german style boardgames, a completely new world to him.
Hanging out with the "con" he met the most important italian designers, but Carlo Rossi was the man that made him discover his abilities as an author. Together they started a profitable collaboration that became "Cogito", in which also Alfredo Berni took part.
Thanks to the brilliant games presented to the Premio Archimede, Cogito  begun to work together with studiogiochi, officially becoming part of the society in 2006.
Anyway our "Pepperoni" (oops, sorry, I meant Zucchini)  is by now an appreciated author; editions of his games have been published in different languages, and his new interesting projects are "work in progress"… but he keeps on showing his cosmic pessimism. He constantly complains about the fact that he will never be able to public anything anymore, and we of studiogiochi have to spend a lot of time in encouraging and cheering him up.
But we do it with pleasure, because he's a good guy.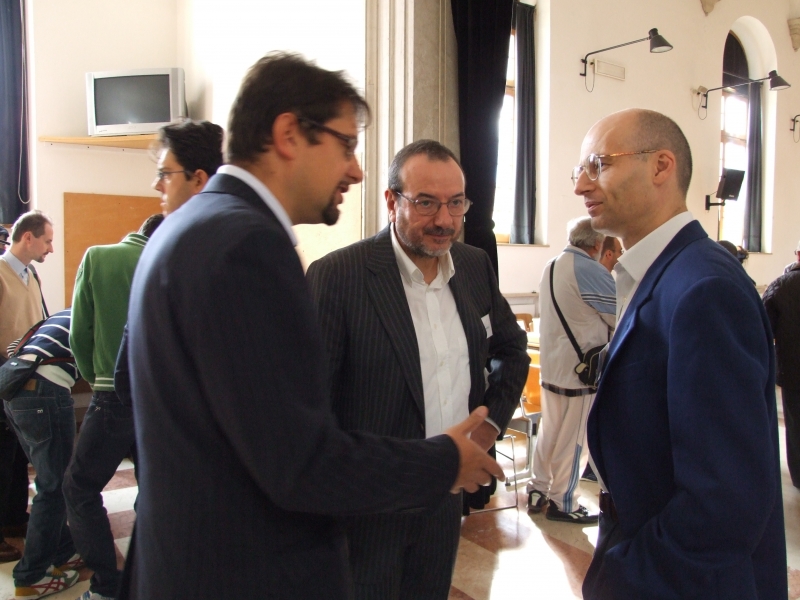 Consulting the two Darios during Premio Archimede 2008
GAMES (with studiogiochi)