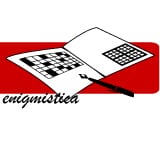 SMURF-LAND
Observing the figure try to find out what is requested.
1. How many Great Smurf are there?
2. And how many Lady Smurf?
and now look for these 13 Smurfs:
3. One Smurf is sleepy…
4. … and one is still sleeping
5. A Smurf is getting ready for the Olympic games…
6. … one still wants to play the vuvuzela…
7. … And one doesn't want to hear it anymore!
8. A Smurf wants to explore the sea…
9. … Another wants to ski
10. A Smurf celebrates the Soccer World Cup Champions…
11. … Another drinks for the German's third place…
12. … Another is sad to have lost
13. There is a Smurf with a saw…
14. … Another with a chopper
15. Great these Smurfs… they always have an Ace!