Un'estate geniale (A smart summer)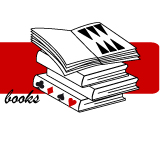 Un'estate geniale (A smart summer)
Smart Holiday Notebook
To train the mind in a fun way during the holidays, the volume alternates with the great classic puzzles – such as rebuses, anagrams, sudoku and crosswords – quizzes and anecdotes on the protagonists of science, culture and the economy.
"Even the most brilliant minds occasionally take a break. After all, already in ancient Rome the otium was held in great consideration (by Cicero, for example), when it was not considered the only way to happiness (cited by Horace) or the one that leads to a higher thought (cf. Seneca)".
To spend the holidays together with games, puzzles, quizzes and trivias, Il Sole 24 Ore offers its readers this activity book on newsstands.
Available at newsstands and in bookstores.