Sblocca la porta Deluxe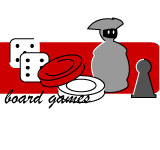 Players: 1-6
Duration: 30-60 min
Age: 10+
First edition:
The perfect game for detectives of all ages and fans of mysteries and puzzles!
Players will embark on 4 adventures and, as if they were inside an escape room, they will have to try to solve the puzzles in order to get out of the rooms.
Each adventure is associated with a deck of cards with riddles, a board with the environment and mysterious objects that will help players move forward in the game.
Live incredible adventures in the Haunted House, travel on the Orient Express, solve the mysteries of Mister Gold's villa and of the Treasure Island!
A game made to have fun with family and friends.