Egizia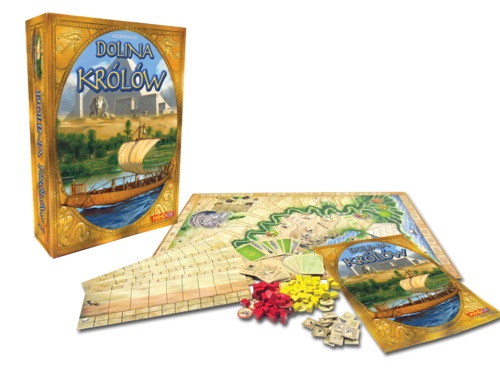 The game
Everything takes place during year 2707 b.C., in the beginnning of the egyptian reign.  Important merchants and builders travel along the Nile searching for rocks in order to realize  important constructions, such as sphinxes, obelisks, graves, pyramids, and other monuments.
The challange is to get the best places to realize the constructions. All the players send their constructors to the construction sites in order to gain fame and glory. The one who best plans his own forces will be the winner of Egizia.
The April-May cover of Spielbox and the grid with the given points.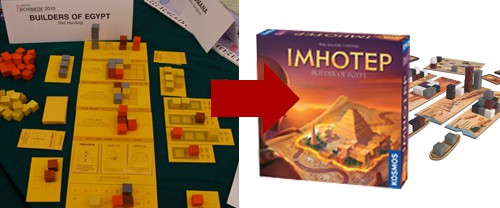 Egizia was published thanks to its attendance to Premio Archimede