Cartagena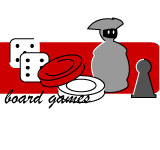 NEW IN 2011: Cartagena App for iPhone and iPad!
The game recalls the legendary 1672 escape, of a large group of pirates from the dreaded fortress of Cartagena. Each player has a crew of 6 fugitives which he tries to hurry trough the long and tortuous underground passage that connects the fortress to the waterfront. But the task is not easy, because in order to move pirates forward in the passage you must play appropriate cards, of which you have only a few, while to replenish your cards, you must move pirates backwards again… To balance these conflicting needs requires good timing and judgement. The first player who succeeds in bringing his 6 pirates to the end of the passage and aboard a waiting sloop wins the game.
The rules of the game are simple and easy to learn, and they offer two ways of playing: a faster way that gives more scope to luck and a tactical way that requires more skill. Players can choose which way they like more.
Cartagena continues through another game, Cartagena 2 by Leo Colovini.
Since 2008 Cartagena has also become a series of games published by Winning Moves that, besides the two basical games, includes titles by other authors, such as Die Goldinsel, by Rüdiger Dorn and Cartagena – Die Meuterei, by Michael Rieneck.
Linked games: Wielka ucieczkaCartagena (2017), Cartagena (Ravensburger), Cartagena 2, Cartagena App, European Games Vol.1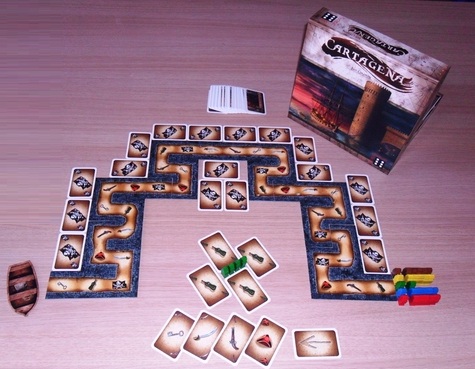 The game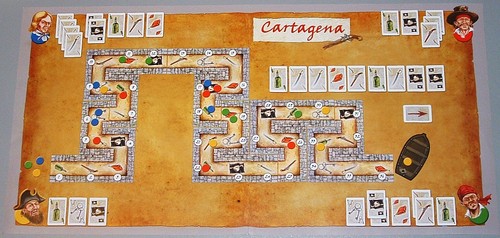 The game set shown as in an example included in the box
A nice "Lego" version of Cartagena by Thierry Gagnot