Caduta Libera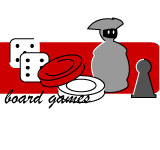 Players: 2-4
Duration: 30 min
Age: 14+
First edition:
The new Ravensburger edition of the official board game of the famous Italian TV show Caduta Libera, for 2-4 players.
The new game mechanism, more captivating and balanced, was designed by Leo Colovini, while the 900 questions, all new, were developed by Dario Zaccariotto and his team.
Test your knowledge in a fun "mental gymnastics" that will involve everyone! The combination of general knowledge and luck will make every game unpredictable and fun.
The game is divided into 2 phases, during the first each player will have to try to accumulate the largest number of jackpots to be the first to be entitled to face the second phase, that of the 10 steps.
Will you be able to become super champions of Caduta Libera?