1001 Giochi per tutti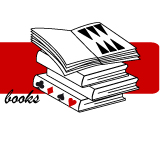 A complete gym for your brain: 1001 ways to improve your memory, sharpen your sight, train your intuition, refine your logic, and most of all have fun!
Brain training is a well know and popular definition. We all need to train our brains, as much as we need to train our body, and maybe even more than that.
The great success of the game sudoku brought the attention of many editors towards puzzles in general: as a matter of fact lately the publications of games have improved incredibly.
So this explains the release of 1001 giochi per tutti. This book offers a complete selection of different kinds of games and will entertain you for many hours, testing your brain skills. There are easyer and harder puzzles, about words, logic, numbers, images: anyone will find his favourite ones.
Linked books: 1001 Giochi per tutti