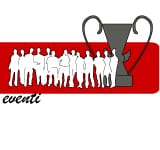 16th CITTÀ DI JESOLO
The 16th BAckgammon Tournament "Città di Jesolo" has taken place in Jesolo from April 21 to 25 2016. Good results for the studiogiochi teamand some fellows of the backgammon community: Dario De Toffoli and Dario Zaccariotto made it to the Semifinal in the Double Tournament; Dario De Toffoli won the Team Tournament together with the Swiss Daniel Scheidiger and Fausto Pescini; Carlo Melzi (coauthor of "Il Grande Libro del Backgammon") won the Main Tournament against Fabrizio Lo Surdo.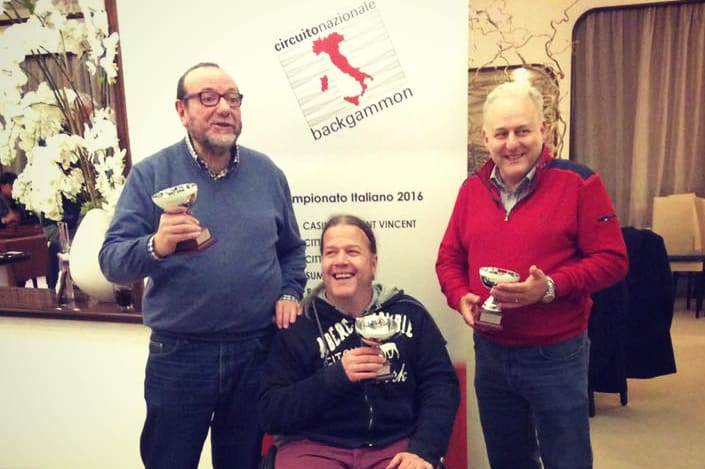 Dario De Toffoli, Daniel Scheidiger and Fausto Pescini, winners of the Team Tournament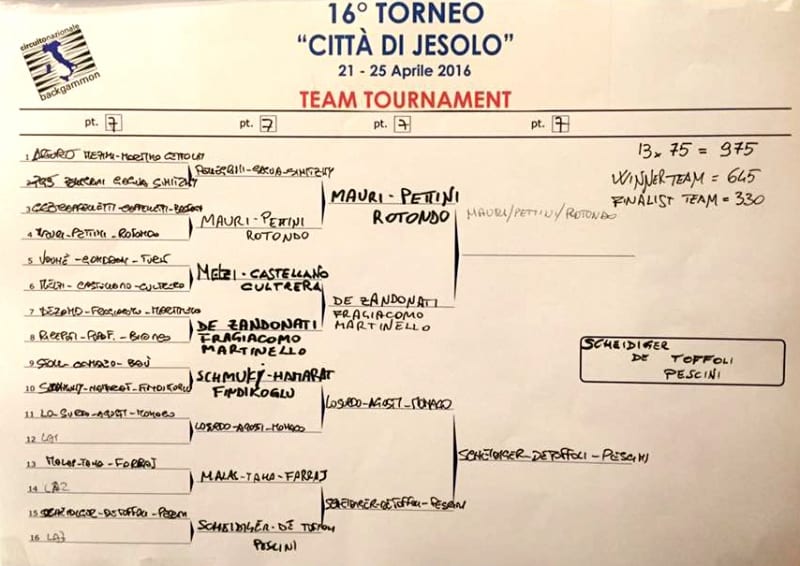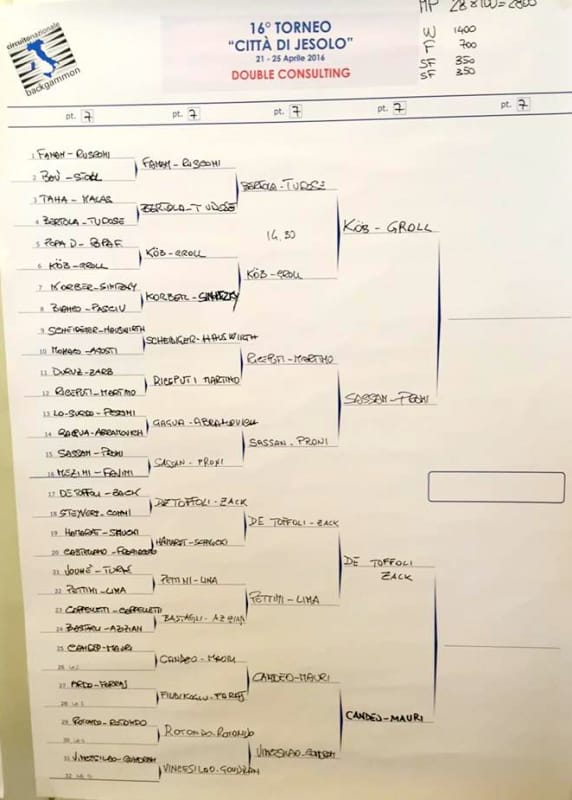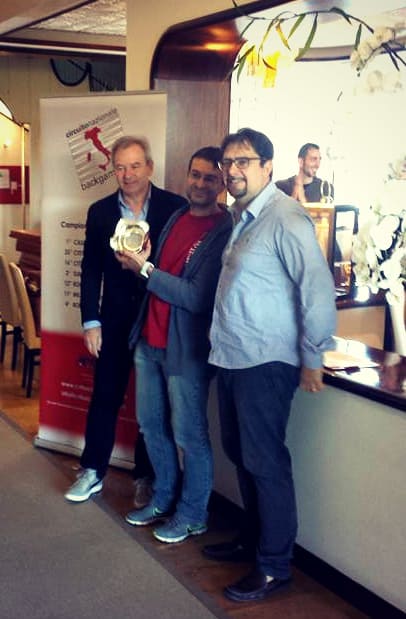 Carlo Melzi, winner of the Città di Jesolo, receives the prize from Dario Zaccariotto and Alfonso Sara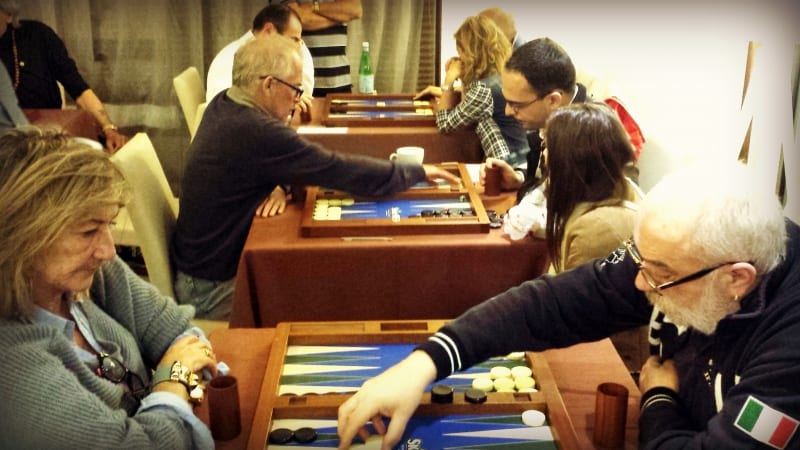 Giuseppe Baù plays with Luisa Sequeira. This commemorative Tournament has been dedicated to her husband Mario. The winner: Fabrizio Lo Surdo.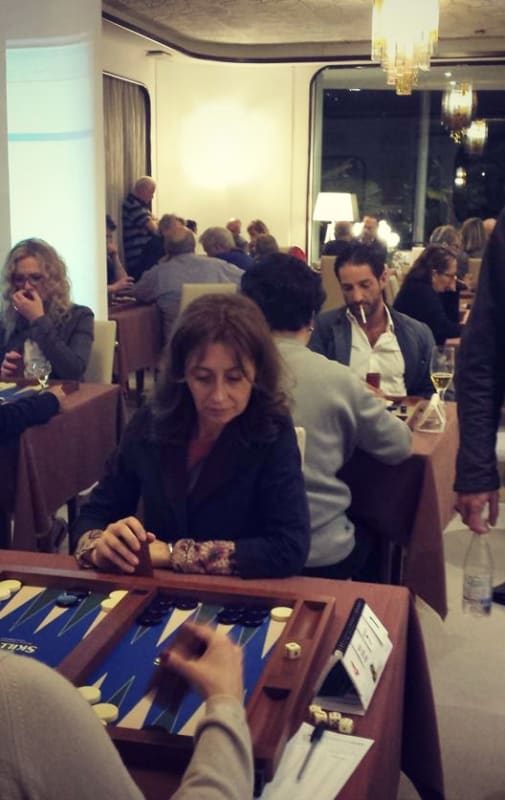 Playing scene at the Hotel Atlantico, great venue of the event