Francesco Frittelli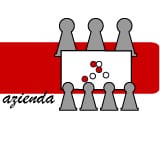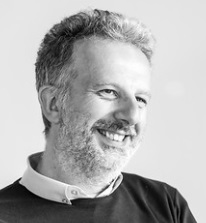 Francesco Frittelli was born in Florence in 1970. He began playing board games in the 80s, then in 1989 at university he met a group of friends with whom he began playing D&D regularly; later, in the early 2000s, the group decides to switch from RPGs to board games; today Francesco and his friends still play board games regularly.
Starting from 2007 he developed the desire to try to design new games with the aim of entertaining and at the same time intriguing players to explore the game settings.
In that period he discovered by chance the existence of the Archimede Prize, in which he participated as an absolute neophyte with very modest results, only to then find himself participating in all the editions, each time with renewed passion, until he reached second place in the 2021 edition with "A day at the Museum", published by Piatnik in 2023 with the title Art Gallery.