Cosimo Cardellicchio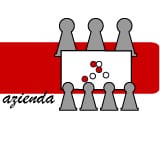 It's full of chemists in the world of games!
One of them is Cosimo Cardellicchio from Bari, that in spite of his passion for games would never leave his job as a scientist at the CNR that studies the catalysts of reactions. Oh well…
He still finds some free time to play at "Mancala", write some articles, study the edited and unedited games by Alex Randolph and present some essay to the Board Games Studies.
He is very proud of his Giocatori non biologici in azione, a very interesting and rich book about games theories, computers, famous personalities…
With studiogiochi he participated to the realization of the book Il grande libro degli scacchi (in the chapter about "machines for chess").