Plagio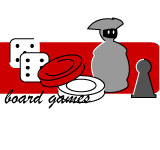 Free your creativity with Plagio!
Contend with funny literary challenges pretending you are great authors!
Half of a famous book's "incipit" is read, and the players must secretly complete it on a paper. Then all the papers are gathered and read aloud: among them lies the correct ending (from the original card). Players then can score by pointing out which was the true ending, and by having other players' selecting their composition.
Related games: Plagio