Paradox
Boardgamegeek Photogallery

Paradox is a collection of three funny card games, one for 2, one for 3 and one for 4 players. It's possible to play these three really different games, whose common thing is their paradoxical idea, using the simple components included in the box.
These games are simple and short lasting, but they are really interesting and extremly original.
Costly tricks: a trick-taking game for 2 players in which you must pay for your tricks!

Buddy on your left: where each player's score is his own plus that of his left hand neighbor!
The third man: an outrageous bidding game.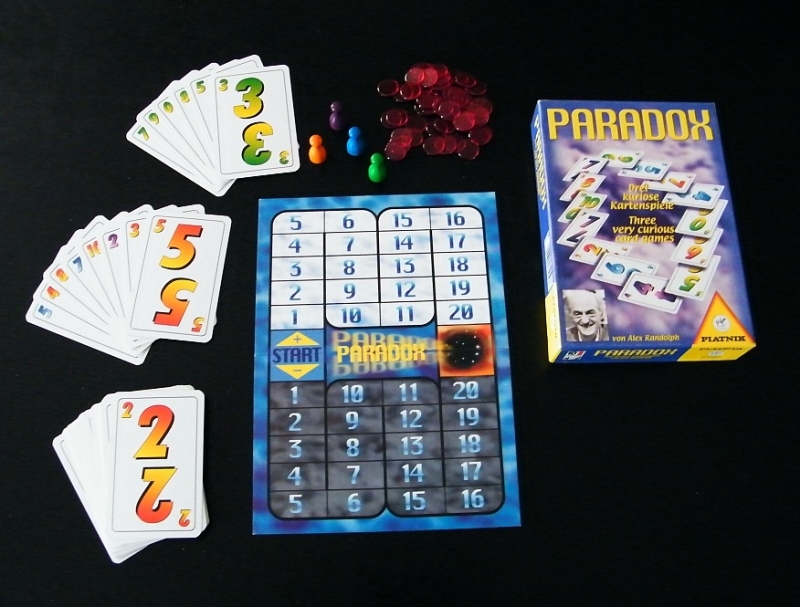 The game