Matterhorn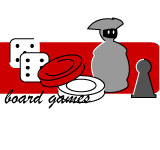 A little history
The Matterhorn: a jagged peak piercing the sky. At an altitude of 4,478m, this pyramidal peak sits between Switzerland and Italy. Its triangular shape was the inspiration behind the Toblerone chocolate bar and it arouses the interest of mountaineers across the globe. The climb, achieved successfully for the first time on the 14th July 1865 via the Hörnly ridge, was considered one of the last mountaineering challenges of the Alps. With a stunning view over the resort of Zermatt, the ascent starts from the mythical Hörnli hut. In 1880 this small cabin already offered 17 beds to experienced mountaineers. After a short sleep and with a full stomach, it's time to put on those crampons!
The challenge (game objective)
To be the first climber to reach the Matterhorn summit with your climbing partner (your two player pieces of the same colour). To start, roll the dice in order to place an Action token on the game board. You can repeat this step as many times as you wish. However, be careful! If you can't place a token after a roll of the dice you will lose all the 'Actions' you have accumulated during your turn.