Just Wild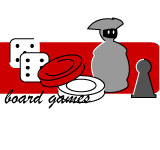 Survival is a matter of territory.
In Just Wild, four endangered animal species must share space. Lynx, bear, wolf or ibex: choose your animal and skillfully arrange the cards to expand and protect your territory. Carefully place cards to block your opponents and ensure the protection of your species.
Just Wild is a simple but smart strategy game: calculate well, manage your hand and cover your opponents' cards. Stuck? No problem, discover a new area of ​​the forest and be the first to protect your territory by cleverly placing your tokens to protect the youngest animals of your species.
Mixing arithmetic with mechanics and a touch of luck, this card game stimulates the brain and is perfect for children to learn how to count.
• A perfect game for mental arithmetic
• Include a booklet to learn more about these 4 endangered animals