Ist da Wer?!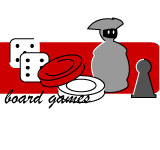 A very cool new game is coming, published by Zoch, designed by Enrico Feresin and illustrated by Gabriela Silveira.
Is da Wer?! is a game with an unusual mechanics, based on a three-dimensional grove, inside which there are 10 couples of animals barely visible through the foliage. However, some animals enjoy hiding in the undergrowth where no one can see them. Players must try to understand, as quickly as possible, what they are.
A game for the whole family, and fun guarantee!