Crazy Pilot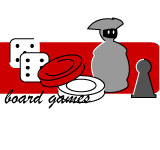 Players: 2-6
Duration: 15 min
Age: 8+
First edition:
Corkcity is a peaceful town… Or so it seems. Just like any other day, you need to get to work. However, today you overslept.
In Crazy Pilot, you must react to various situations as fast as possible if you want to arrive on time.
As usual when you are in a hurry, everything will go wrong and you will encounter the most bizarre situations: a duck with ducklings crossing the road, the yeti walking in the middle of the road, unruly motorcyclists, aliens… and what else still? Quickly figure out if you can go straight ahead, if you need to change lanes, or if you need to stop temporarily or even make a u-turn. Be careful though: there are also zombies hiding among the citizens. Don't let them slow you down!
A retro universe, speed and observation, all together in a funny frenetic game!